Thank you to everyone who participated in the 2018 Texas Charter Schools Conference. The final registration count of 1,627 confirmed that this year's conference was the best-attended yet! Thank you again to the conference committee led by Yvette East and Brent Wilson for their leadership and assistance in organizing the flow of the conference and for selecting and organizing the conference breakout sessions. A special shout out as well to Alyssa Townsend, TCSA's Director of Events, for her leadership in taking care of all of the details that go into planning and implementing such a large conference.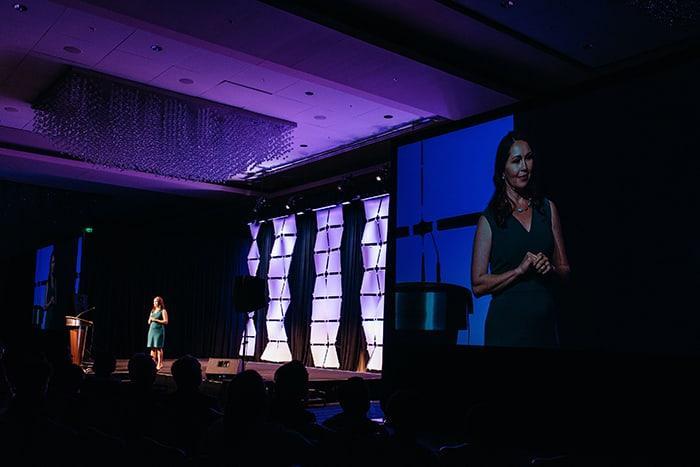 We hope that you had an opportunity to hear the conference keynote speakers Dr. Tim Elmore and David Osborne as well as TCSA's new CEO Starlee Coleman and were inspired by their visionary thinking as we face the opportunities and challenges of the Texas public charter school movement both now and in the future.
Most importantly, a special thank you to our CEOs, board members, staff, and supporters of our member schools who participated in the conference through their attendance and participation in breakout sessions and large group gatherings. We know how extremely busy your lives are and that you are expending valuable time and resources through your attendance. With that said, many of you have already completed an evaluation form that was sent to you. If you haven't done so already, please take a few minutes today to complete this short survey so that we can use your input to make the TCSA 2019 conference even better! Here are links to the attendee survey and the exhibitor survey.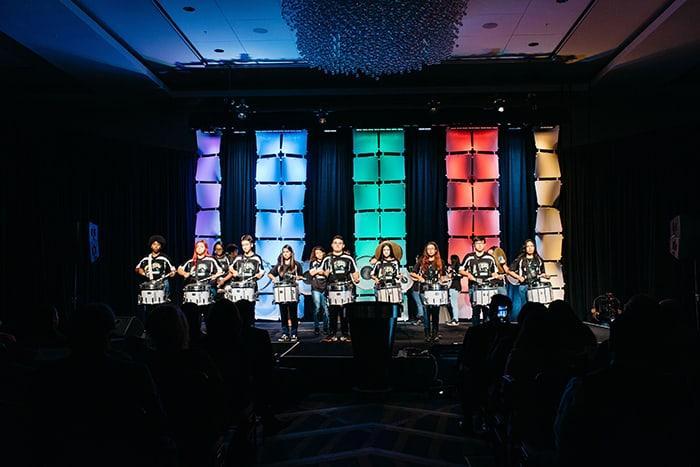 Remember that Standard Registration Rates are good through October 22 before the more expensive on-site rate kicks in, so register today! We have planned over 120 breakout and large group sessions as well as a number of social events to help you collaborate, learn, and grow as a charter school leader
Conference breakout sessions and general assembly events provide CEOs, charter administrative staff, business officials, and board members an opportunity to meet training hour requirements as set forth by the Texas Education Agency. Charter governance board members can also earn six hours of credit in Friday's Board Workshop to help satisfy continuing education essentials for new and returning members.
There are also a number of exciting social events planned to help you grow your network of charter school colleagues. On Tuesday evening, the Charter Schools Now Reception, sponsored by the Charter Schools Now Political Action Committee, is an event for charter friends and legislators who are committed to protecting, growing and serving Texas charter schools. Lawmakers who will be supported by Charter Schools Now PAC are invited, so you can thank them in person for their support and help making quality public school options a reality for Texas families.
Immediately following Wednesday's General Session, join us for the Taste of Houston Welcome Reception. Start your TCSACon experience off right with delicious hors d'ourves, refreshing beverages and networking with friends and colleagues at the welcome reception. Meet new friends and get reacquainted with fellow TCSA members in the exhibit hall. Be sure to get your passport through Houston stamped at each food station for your chance to win amazing prizes, but you must be present to win!
On Thursday evening, join us for an Evening at the Ballpark at the home of The Houston Astros and 2017 World Series Champions – Minute Maid Park. This will be a fun-filled night with dinner and drinks, clubhouse tours, photo opportunities, DJ and more. Plus, appearances by your favorite mascot and shooting stars will make it an event to remember. We'll see you at the party! Finally, Friday will feature our annual Awards Luncheon where will we celebrate champions of the charter movement with a variety of awards plus enjoy special guest speakers including Lt. Gov. Dan Patrick and David Osborne, American Author.
Come join us as we meet to learn, grow, collaborate, and celebrate Texas charter schools.
See you at the conference!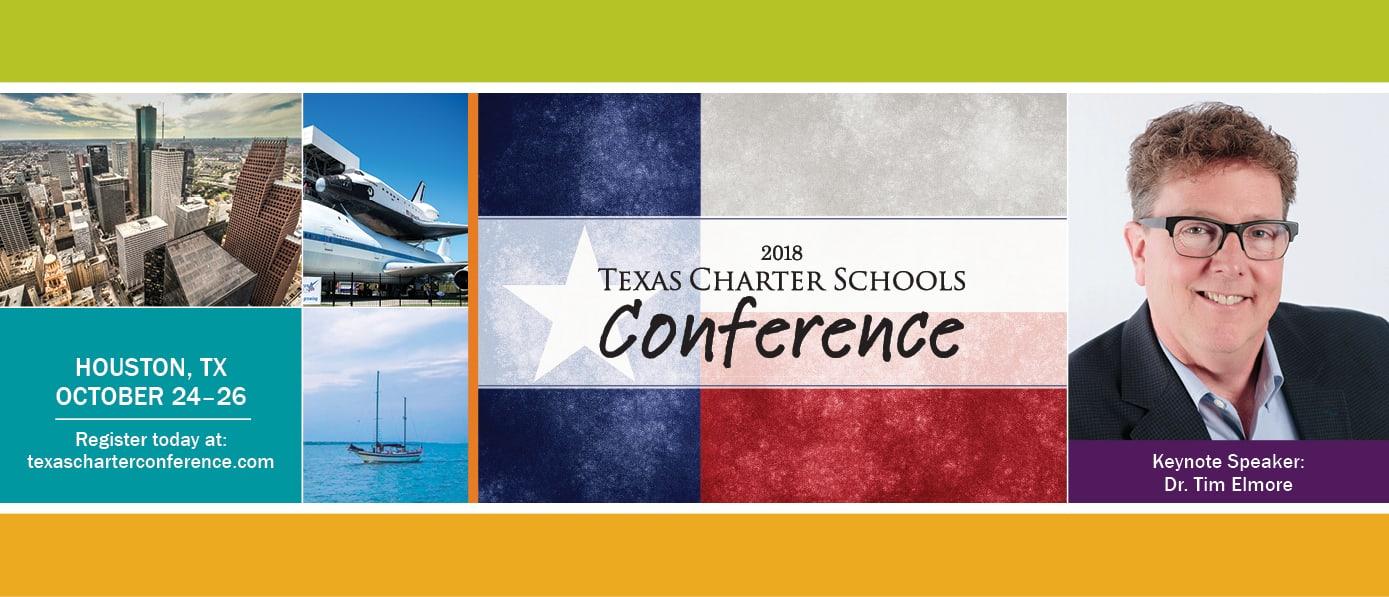 The Texas Charter Schools Association is honored to announce that Texas Lieutenant Governor Dan Patrick will be a Guest Speaker during the Awards Luncheon of the 2018 Texas Charter Schools Conference, which will be held in Houston Friday, October 26.
Lt. Gov. Patrick was elected to his office in 2014. Before that, he served two terms in the Texas Senate, representing parts of Houston and Harris County. During that time, he served as Chairman of the Senate Education Committee, during which he initiated education reforms to improve failing schools and give parents more school choice.
Previously, he was a successful small business owner, radio and TV host, musician, Christian author, and movie producer.
The event is open to all registered charter school attendees. For more information about the conference and to register, please click here.
Nothing is more important to you as a charter school leader than the safety of your students and staff.  That's why Texas Charter Schools Conference is featuring a comprehensive Safety and Security seminar.  Here are some of the offerings from national and state experts that will provide important tools to help keep your schools safe and secure:
Have you registered yet?  If not, registration information can be found on the conference website.  There are group discounts available, and one-day passes are available for attendees that might not be able to attend all three days of the conference. 
The TCSA 2018 Conference will the biggest and best yet – register today!
Your elected advocacy committee has been hard at work shaping the legislative agenda for the upcoming state session - now just six months away! We've had a strong response to the issue survey and thank the school leaders that took the time to complete it. The upcoming August 2nd member council is a critical meeting as we will share the results of the issue survey and take the next step in finalizing our agenda for the 86th Legislature.
Member schools remain very concerned about state funding, academic accountability, and property taxes, but new issues like school safety, and municipal regulations are also coming into focus. Based on our work at member council, the second part of our member survey will be completed so schools can respond early in the year. Come learn how you can make this a successful legislative session by lending your voice and feedback. 
-Dr. Rebecca Good, 
TCSA Elected Advocacy Committee Chair
Here's what's planned for the full day:
8:30 am: Registration & Continental Breakfast 
9:00 am: Welcome and Introductions: Dr. Jennifer Goodman, Chair, Member Council
9:05 am: Greetings from TCSA Solution Provider & Sponsor: Charter School Capital
9:20 am: CEO Search Conclusion: Chuck Cook, TCSA Interim CEO
9:30 am: Advocacy Legislative Priorities: Dr. Rebecca Good, TCSA Elected Advocacy Committee Chair
10:10 am: Legislative and Grassroots Update: TBD to share Interim Charge Report, Addie Gomez, Executive Director, Charter Schools Now
10:45 am: Break
11:00 am: Legal Update: Christine Nishimura, TCSA Deputy General Counsel
11:30 am: Lunch sponsored by Charter School Capital; Instructional Focus: Magnolia Montessori for All: Sara Cotner, Founder and CEO
12:15 pm: School Communications Update: Phillip Ramati, TCSA Director of Communications
12:45 pm: TCSA Membership Updates: Nadia Luna, TCSA Director of Membership
1:15 pm: Performance and Data Updates: Laura Kelly, TCSA Director of Quality Services
1:45 pm: Conference Update: Dr. Bruce Marchand, TCSA Director of Training Services
Agenda is subject to change.
If you can't make it and would like to attend virtually, please register here.
Nearby Accommodations:
Marriott South, 4415 S IH 35 Frontage Rd., Austin, TX 78744, 512.441.7900 
Omni Southpark, 4140 Governors Row, Austin, TX 78744, 512.448.2222
Thank you to TCSA Solution Provider Charter School Capital for sponsoring:

Conference speakers and session content for the 2018 TCSA Charter Schools Conference have been finalized and will be available soon for you to view on our conference webpage and the conference app. The 2018 TCSA conference will convene national and state charter school innovators, reformers, and leaders to the Houston Marriott Marquis on October 24-26, 2018. 
Here are a few presentations that we are excited to see at the conference this year:
Effective Charter School Board Governance presented by Dr. Alan Seay, CEO of International Leadership of Texas.  Research on effective charter schools continues to point to the critical role of charter school governance boards in the overall operation of the school. This session will highlight the Six Standards for Highly Effective Charter School Board Governance and provide charter school CEOs and Board members information for becoming highly effective.
Legal Options for Charter School Emergency Operations Plans, Prevention and Post-Incident Response presented by Joe Hoffer and Denise Pierce, partners with Schulman, Lopez, Hoffer & Adelstein, L.L.P.  Participants will be able to prepare effective policies and procedures for emergency situations, learn how to react to active and dangerous situations at school safely and effectively to protect students, and learn about ways to support student recovery following emergency incidents at school
HR Best Practices: From Entrance to Exit presented by Matthew Sherman, Business & Operations Officer, Odyssey Academy.  This session will discuss best practices related to the hiring process (job descriptions, interviewing, new hire documentation), coaching and evaluating employees (formal and informal evaluations, documentation related to poor performance), and exiting employees. Sample forms and documentation will be provided.
Teacher-Led Professional Learning: Growing High Impact Teacher Leaders presented by Burak Yilmaz, Project Director, Harmony Public Schools.  Building an effective learning organization requires increasing the collective capacity of teachers and providing them with opportunities to lead and extend their impact beyond their own classrooms. Research shows that teacher-led professional learning is the least expensive and most professionally rewarding way to improve schools. In this session, participants will see how Harmony PS partnered with TeachPlus to grow effective teachers into teacher leaders and scale teacher-led professional learning across its statewide network of schools.
Do You Have IT? presented by Ericka A. Johnson-Allen of Responsive Education Solutions.  What is your Why? Do you have a leadership plan? What promise are you willing to make to those you lead? Do you have IT? Participants will be challenged to discover their IT factor. Participants will explore the importance of passion when working with diverse student populations, and the realities of a culture that may not be their own. Come discover your purpose and recover your passion for leading the great work! Hear how school leaders have a responsibility to provide a promise based on passion, purpose and a plan. Participants will leave inspired to do the great work and inspire others to reveal their purpose and plan for student success, because our kids can't wait to learn.
You will soon be able to review all of the sessions that will be presented at this year's conference in the TCSA Conference App. We encourage you to register today and plan on seeing you at the beautiful Marriott Marquis in October!
One word keeps popping up when reflecting on my first National Charter Schools Conference, which was held earlier this month in Austin: overwhelming.
With more than 4,700 attendees from across the country and more than 125 breakout sessions, it's rather a lot for one person to take in, especially someone who has only worked in the world of charters since May.
But I like to think I took advantage of all the conference had to offer, ranging from sessions about communications and the media (my field of expertise) to seeing all the latest technology available in classrooms on display at the exhibit hall – everything from robots to online video music classes. I also got to interact with my counterparts from all over Texas as well as other states, providing valuable networking as we work to tell the story of the positive impact public charters are making in education.
The conference was a great way to introduce our new CEO, Starlee Coleman, who attended NCSC even though she doesn't fully assume her new role until September. Given her time with NCSC as its Vice President for Communications from 2013-14, Starlee was able to make contact with a lot of familiar faces.
I'm proud to say that TCSA, Charter Schools Now and many of our charter operators had prominent spots at the conference. Matthew Abbott (Wayside Schools), John Armbrust (Austin Achieve Public Schools), Karalei Nunn (Meridian School) and Kathleen Zimmermann (NYOS Charter School) teamed up to talk about how charters worked together to combat city zoning regulations. Kirk Scarbrough (KIPP Texas) co-hosted a session on telling the story of your school. Shree Medlock of CSN was on a panel about grassroots mobilization. Many other charter operators and supporters, along with representatives from the TEA and Texas ISDs also served on panels throughout the conference to tell about our successes and hurdles here in the state.
As I networked, one of the things I emphasized was my search for positive stories about charter school successes. I'm not only looking for great stories about our students (though, of course, pass those along please!) but also features on teachers, parents, staff and administrators who make a difference in the lives of our students.
Please pass them to me at pramati@txcharterschools.org. And I don't want to limit these stories to just profiles; I'd also like stories that highlight the innovative programs and teaching methods charters employ. We want to share Texas stories not just in our state, but across the country. You can read about what's happening at other U.S. charters on The Charter Blog, and send them your stories at blogs@charters.org. I'm looking forward to seeing everyone in Las Vegas next year!
The 2018 National Charter Schools Conference is less than three weeks away! There's still time to register for the conference, which will be held here in Austin June 17-20. See keynote speaker Dr. Bernard Harris, CEO of the National Math & Science Initiative and a former astronaut, who is leading the initiative's efforts to improve teacher effectiveness and student achievement in STEM education. For more information, visit http://ncsc.publiccharters.org.
We are excited to announce that we received 197 proposals for breakout sessions for the 2018 TCSA Conference October 24-26 in Houston! Our conference committee is busy evaluating all of the proposals and will meet in Houston on June 7th to begin to finalize selections. Thanks to Eddie Conger, Superintendent of International Leadership Texas, for serving as the 2018 conference chair.
Other conference committee members include Brett Wilson of Life School of Dallas, Yvette East of Responsive Education Solutions, Dr. Jennifer Goodman of Odyssey Academy, Dustin Cox of Harmony Public Schools Austin, Brenton White of A+ Charter Schools, Billy Ferrell of CityScape Schools, Jerry Lager of Ki Educational Foundation, Julia Wright of Meyer Park Charter School, Tod Nix of RMA Houston, Christopher Mayes of Beatrice Mayes Academy, Mercathea Hughes of Orenda Education and Boby John of Legacy Preparatory.
This is an all-star group of experienced charter educators, and we would not be able to put on an event the size of the annual conference without their energy and expertise. Once the conference committee meets, TCSA staff will begin the process of notifying all those who submitted a session idea of the status of their proposal so that by mid-summer the final agenda can be finalized and the app updated.
One of the highlights of the conference is our keynote speaker, and this year is no exception. Dr. Tim Elmore, President of Growing Leaders, is a best-selling author and international speaker who uses his expertise on Generations Y and Z to equip educators, coaches, leaders, parents, and other adults to impart practical life and leadership skills to young adults that will help them navigate through life. Expect this to be a part of the conference you won't want to miss. Our Friday luncheon will feature our announcement of the 2018 Texas Charter Teacher of the Year and Leader of the Year. We are thrilled that we have received over 100 nominations for TOTY and a large number of LOTY nominations as well. Our 2017 Teacher of the Year, Brooke Lucero of Great Hearts Texas, will be on hand to award the 2018 Teacher TOTY.
Another Friday feature is our one-day six-hour board training that allows Texas charter governance board members to receive their six-hour annual update of Commissioner's Credit hours to ensure compliance with state training requirements. For those board members who can just make the Friday training session, we have a one-day pass available for purchase. If you haven't registered yet, please take the time to do so and secure your room reservations as well as spaces are filing up fast. The 2018 TSCA Conference promises to be the biggest and best yet -- don't miss it!
The Call for Proposals to present a professional development session at the 2018 TCSA Conference is open now through May 15th.  Whether you are a CEO or CFO, involved in curriculum and instruction, operations, personnel management, communications, school safety, or a host of other areas, there is a conference training category that will help to define your idea and assist attendees as they choose sessions.  That said, your proposal should link to one or more of the professional development strands promoted by TCSA:  Innovation, Advocacy, Finance, Governance, Leadership and Coaching, Operations, Student Success and Learning, School Law, Growth, Safety and Security, Strategic Planning, Marketing, and Communication. 
You may be thinking that you don't want to spend the time developing a proposal unless you have a pretty good idea that it will be selected by the conference committee.  Here's a secret to increase the odds for selection: make sure your proposal is PERFECT!  In other words, your proposal should have the following characteristics:
Portability – the information provided can be used and applied by other member schools
Explicitness – what you present should be clear and understandable to your audience
Relevance– the topic should be applicable to the current Texas charter environment
Fidelity –current law, rules, and policy ideas should be linked to your presentation
Excellence - research-based best practices are shared with your audience
Creativity – the topic presented addresses an important issue or theme in a unique and different manner
Tonality – your session should be interesting and interactive – not a boring lecture!
All of us at TCSA marvel at the wonderful practices we see when we have the opportunity to visit our member schools.   The strength of the charter movement in Texas is found in its charter holders and the great things you do every day to promote student success.  Please consider taking the time to share those successes through a 2018 TCSA conference session proposal.  Please contact me if you have any additional questions related to the proposal process.  We have a significant opportunity to thrive and grow as a movement when we share our best practices with our fellow school leaders!