By Barbara Mallory Caraway, Special Projects Director, Nova Academy, Dallas
Inspired by a cause close to her heart, one Dallas middle school teacher galvanized her school to action.
When her aunt died of breast cancer in 2014, Nova Academy English teacher Sade Burkman was devastated. Her aunt, Elizabeth Oyetunde, 50, of El Paso, lived with the disease for eight years and is survived by her five children.
She turned her grief into action and took up the crusade to educate others about breast cancer. She began before her aunt's death, wanting to share risk factors, diagnosis and treatment options. In 2013, Burkman asked and received permission from her administrator for Nova Academy to join the public awareness campaign.
That first year, she handed out pink ribbons in October for Breast Cancer Awareness Month. The second year, Burkman created an informational display on breast cancer that included pink-colored paraphernalia.
This year, marks the first since Burkman's aunt died and it holds special significance for her. She partnered with her students to design a T-shirt that would memorialize those impacted by breast cancer.
"I told them I wanted a heart (love), wings (faith), and ribbons (hope). After three tries they got it right," she said.
Breast cancer is the second leading cause of death in women and one in eight U.S. women will be diagnosed with breast cancer in their lifetime, according to the National Breast Cancer Foundation. If found and treated early, many women can survive the disease. Burkman said it is important for students to understand this disease because of its broad implications for the victims and for surviving family members.
Participating in Breast Cancer Awareness Month helps to heal the pain of losing her aunt, she said. And having the school support her in the awareness efforts has been invaluable, she said.
"I am most grateful to [Nova Academy CEO] Donna Houston-Woods -- for her encouragement and support," she said.
"I mentioned to her last year that I wanted to do something a little more, and I left it at that. When school started she reminded me of my intentions. She supported the T-shirt idea," Burkman said.
Staff members now wear the T-shirts every Wednesday in October.
With tears, she said, "I'm happy."
Nova Academy serves more than 900 students at three campus locations in Dallas. The charter's mission is to educate all students in a multi-cultural environment where parents and the community will serve as partners in achieving academic excellence of our students.
By Dorothy Gentry, 4th Grade Teacher, A.W. Brown Leadership Fellowship Academy
Note: A.W. Brown charter leaders will be presenting at the 2015 Texas Charter Schools Conference during the Principals Workshop on Wednesday, October 28, to discuss hiring and retaining high-quality teachers.
Angela Brown is a true example of a success story in teaching. The long-time employee of A.W. Brown Fellowship Leadership Academy in Dallas, a successful Texas charter school, is passionate about the field of education and about teaching at the two-campus academy.
Brown began at A.W. Brown as a substitute teacher in January of 2005 and was officially hired as a teacher's assistant in March 2008. Ten years at the school and she said, "I've loved every moment."
As the special education teacher for the past three years at A.W. Brown's Early Childhood Campus she said the school's vision is key to why she stays.
"First off, what made me get on board with this school was the vision that it has for its students and the community," Brown said. "They want to make the world a better place one student at a time and it has been an amazing privilege to see it unfolding and steadily coming to fruition right before my eyes."
Brown said the school supported her in efforts to gain additional education.
"[They] allowed so many doors to open up for me once I was ready to move up. They continue to support and nurture my growth by presenting multiple opportunities to get involved," she said.
The school feels like a family, where she can speak openly with others about any concerns, Brown said.
"Words cannot express the joy I have of being able to watch these children grow from babies to teenagers, and then they come back to visit as adults," Brown said. "They thank us for all we instilled in them and taught them. My own daughter was 3-years-old when she started here, and now she is in the 7th grade."
Brown said she feels "secure and comfortable" at A.W. Brown and plans to stay as long as possible.
"With the constant growth and success at this school I feel like the sky is the limit and I have no reason not to continue to be loyal to them as they have been to me," Brown said. "This is one district that I truly feel secure in. They make me feel appreciated in everything I do."
Other schools can adopt those practices by starting with the board and administrators, she said.
"Ours is awesome. They do a great job letting us know how much we are appreciated and acknowledge that none of this would be possible without us," she said.
Brown believes the regular evaluations and continuous positive feedback is crucial to the success of the school. Also important is having a good vision of what you are trying to accomplish and then determining what steps are necessary to achieve it.
"They do a good job making sure new teachers are aware of the vision and the steps and why we are all here. For veterans they never let us get complaisant. They find new exciting ways to break down the vision and mission and those steps we need to complete in order to accomplish them," Brown said.
The vision of A.W. Brown-Fellowship Leadership Academy is to provide a learning environment in which children are trained, prepared and equipped for life leadership and academic excellence. The mission of A.W. Brown-Fellowship Leadership Academy is to produce smart, effective, efficient, disciplined students by creating an environment in which teachers feel safe and free to teach and students feel safe and motivated to learn.
A.W. Brown serves more than 2,000 students on two campuses in grades PK thru 8th grade and has more than 200 full- and part-time staff. A.W. Brown has been in existence since 1998.
By Dr. Paula Moeller, TCSA Director of Training
Got school board members?
Of course!
But have they met their training requirements? Returning board members need six hours and new board members need 12 instructional hours of training this year!
TCSA has you covered with a six-hour Board Workshop on the Friday of the Texas Charter Schools Conference October 28-30 at the JW Marriott San Antonio Hill Country Resort and Spa. It's the perfect place for board members to satisfy these compliance training hours and meet the requirements outlined in the Texas Administrative Code §100.1102.
Board members who attend the entire three-day conference can receive up to 10 hours of training credit! View the full schedule by workshop or topic track by downloading the free TCSACon Mobile App.
The list of available topics and sessions include:
School Law
Maintaining a Legal Eye on the Charter Movement
School Finance
A Standardized Approach to Budgeting
Understanding FSP
Financing Facility Needs with Low-Interest Rates
Open Meetings
Fix Your Board Meetings, Strengthen Your Board
Accountability (reporting, student performance, human resources)
10 HR Mistakes That Could Sink Your Charter
Academic Accountability: What Is Your Data Telling You?
Public Records
"Garbage In, Garbage Out" Policies That Govern PEIMS Data That Might Result in Lost Funds
Health and Safety
The Role of Charter Schools in High-Quality Emergency Management Programs
TCSA is an approved provider of training credit hours and board members will receive a certificate of attendance after completing the training at the conference.
Got your board members covered on training? Learn more about the TCSACon Principal Workshop and Teacher Workshop.
Click to view the full TCSACon workshop and session schedule.
By Lindsey Gordon, TCSA Director of Policy and Legal Services
TEA released a change document that indicates certain changes that will be made to the forthcoming 2015-2016 Student Attendance Accounting Handbook based on House Bill 2610 (Rep. Ken King), the new law that changes the number of days a school district must operate from 180 days to 75,600 minutes.
House Bill 2610 does not apply to open-enrollment charters. However, based on the changes proposed to the 2015-2016 SAAH and conversations with TEA, TCSA member schools and charter hopefuls have concerns as to how FSP funding for charter schools with shortened or flexible school days might be impacted under the new minute based attendance accounting system.
TCSA received confirmation from TEA that for the 2015-2016 school year, charter schools that offer flexible school days may continue to do so and their full day funding will not be impacted. There is less clarity as to how charter funding may be impacted in the future. In the SAAH change document, TEA sets forth the following: "Charter schools are not subject to the 75,600 minute requirement, however most charter schools typically offer 75,600 minutes of instruction."
TCSA will continue to work with TEA staff to gain clarity on this issue and to ensure Texas charter schools' missions and unique operational models remain uncompromised.
For questions or concerns please contact Lindsey Gordon or Laura Kelly.
There's less than a month left to register for the only statewide conference for Texas public charter school leaders and educators!
The Texas Charter Schools Conference is early this year on October 28-30, so don't miss out on specialized workshops, dozens of educational sessions and networking opportunities with industry experts. You make the conference better each year and we hope to see you in San Antonio!
Check out the great video below to review fun snapshots from at last year's Texas Charter Schools Conference.
Update: Learn how to build grassroots advocates on your campus for your public charter school students at the 2015 Texas Charter Schools Conference on October 28-30. View workshops and session
Earlier this year, we asked you to share why you love your charter school. It's critical to share your stories so the community, elected officials and local leaders understand the importance of public charter schools in Texas. Our students and families deserve the right to choose the best fit public school for them. To get involved please join the Texas Charter Revolution.
In case you missed the responses, below are some of the highlights.
"Our students come from a diverse set of backgrounds. Seeing them grow and learn daily reminds me why I wanted to become an educator." - Educator at Harmony School of Science Austin
"I love my charter school because they are big on building lasting relationships and training life leaders....The teachers and staff genuinely care for the kids they teach, doing what it takes to help the [students]." - Parent, Advantage Academy, Waxahachie
They care about each student on a personal level, and each student and their parents, know it and see it on a daily basis. The entire staff is amazing and they take so much time out of their own lives....I feel like my child really matters!" - Parent, Vista Academy of Hickory Creek
"My public charter school actually cares about the students and helps them to succeed in their class work. The wow factor for us is the way students are treated with respect and are allowed to move forward with their studies on an individual basis." - Parent, Premier High School, New Braunfels
"Where do I start? My grandson attends this school and I am so grateful for all they have accomplished in him. He is nonverbal and they are so patient and kind in his instructions and because of their diligence, he is able to speak a few words now." - Guardian, Foundation School for Autism, San Antonio
"[My school] is caring, respectful and mindful of kids, not only their education but their feelings too. They know they are dealing with the future and give these kids the right steps to be great leaders and mindful adults." - Parent, International Leadership Texas, Garland
"I love my public charter school because I have students that actually want to learn and they have a choice to go any where. The thing my school does that wows me is that we make sure every child is learning and getting the support that they need." - Educator, Houston Gateway Academy
"I love my public charter because they are big on building lasting relationships and training life leaders. Life's love for us WOWS me and helps me understand what "Life" is all about. My public charter school ROCKS! There is no other place like it!" - Educator, Life School Oak Cliff
And a letter from Abigail, a 9th Grader at Houston Gateway Academy
My school, Houston Gateway Academy, is very great. I love that my school has a band and a few other activities. My school makes me want to be the best of the best. It encourages me to never give up and accomplish my many goals.
I love the education I receive. The teachers really care about grades and are able to give us students one-on-one education when we need it. Our teachers know us so well, they can tell when we don't understand something or are struggling
My teachers are always pushing us to give everything our all.
My charter school makes me feel like I can be myself, and I'll always be understood.
I love my charter school. There's no other school I'd rather go to than Houston Gateway Academy.
Be sure to attend the 2015 Texas Charter Schools Conference, where the advocacy and grassroots track will give you the tools needed for strong advocates on your campus.
By Denise Pierce, TCSA General Counsel
An appellate court in Austin on Thursday, September 24, heard arguments from three open-enrollment charter schools on the constitutionality of Texas Education Code Section 12.115(c-1), an automatic revocation provision in Senate Bill 2 passed by the Legislature in 2013. Even though Senate Bill 2 did not become effective until September 1, 2013, Section 12.115(c-1) directed the Commissioner of Education to revoke open-enrollment charter schools based on their academic and financial performance in prior school years.
Before the appellate panel of justices Jeff Rose, Bob Pemberton, and Scott Field were American Youthworks Charter School, Honors Academy Charter School, and Azleway Charter School.
They pressed arguments that Section 12.115(c-1) is unconstitutionally retroactive, that the Texas Education Agency denied procedural due process in its implementation of the new law, and that the TEA improperly considered the performance of Honors Academy high school for the 2011-2012 school year.
All three schools had persuaded a Travis County District Court to enjoin the agency's revocation process against them, but the State of Texas appealed the district court's ruling in June 2014, setting up for yesterday's oral arguments before the Third Court of Appeals.
Representing American Youthworks Charter School, attorney Robert Schulman urged the three-judge panel to declare Section 12.115(c-1) unenforceable, and in the alternative, to remand the case for an actual trial in Travis County District Court.
Attorney Kevin O'Hanlon represented Honors Academy Charter School. O'Hanlon said, "The Court was prepared and understood the matters at issue in the case. They appeared to be receptive to consideration of all constitutional as well as the statutory interpretation issues."
The outcome of the case is uncertain, but all of the attorneys representing the charter schools were optimistic after the argument.
Attorney Susan Morrison, who represents Azleway Charter School, said she was most surprised by the admission of the State's attorney: "TEA would treat the three former charter schools as non-revoked if they win this appeal, as long as they are otherwise eligible to hold a charter."
The attorneys anticipate a ruling between 90-120 days - likely in early January - but the court is not beholden to a particular deadline.
Notwithstanding this pending litigation, all three charter charters were formally revoked by TEA in 2014 when the agency exercised its lawful authority as a government agency to supersede the district court's injunction. Consequently, none of the affected charter holders are currently operating a charter school.
All briefing filed in the case can be found on the court's website, including the amicus curiae brief filed by the Texas Charter Schools Association.
By Dr. Paula Moeller, TCSA Director of Training
Struggling to hire quality teachers in critical areas such as mathematics and science for your campus?
Finding it difficult to locate certified bilingual and special education educators?
You are not alone!
The Texas Charter Schools Conference Principal Workshop will feature panelists from across Texas to discuss hiring and retaining strategies for outstanding teachers with a passion for educating charter school students.(View the full TCSACon workshop and session schedule)
The Texas Charter Schools Association is committed to providing support, training and technical assistance to Texas charter schools on the newly developed teacher and principal evaluation systems, Texas Teacher Evaluation and Support System (T-TESS) and Texas Principal Evaluation and Support System (T-PESS). These systems will replace the current PDAS evaluation system as the new state-recommended appraisal systems in the 2016-2017 school year. While charter schools aren't required in statute to implement these new appraisal systems, learning about new ways to evaluate and provide feedback to educators is critical for continual improvement.
Join us for three credit hours of training on Wednesday, October 28, at the Texas Charter Schools Conference at the JW Marriott San Antonio Hill Country Resort and Spa.
Register today! Space is limited.
Principal Workshop Presenters:
Sheila Collazo, Academy Director, T-TESS, National Institute for Excellence in Teaching
Tim Regal, Texas Education Agency
Paula Brown, COO, A.W. Brown – Fellowship Leadership Academy
Michelle Holland, Principal, Leadership Prep School
John de la Cruz, Principal, Sanchez Charter School
By Dr. Paula Moeller, TCSA Director of Training
Calling all public charter school teachers!
The first few months of school are exhilarating, but they can also be exhausting.
For your students, take a day to focus on you at the Texas Charter Schools Conference on Friday, October 30, at the JW Marriott San Antonio Hill Country Resort and Spa.
Through this full-day teacher workshop you'll receive expert training in better reaching students with language or discipline barriers. There will also be tools on utilizing classroom technology to go beyond the four walls of your learning zone.
As Texas demographics continue to change, instructional strategies must also improve to engage the students we teach. Register for the workshop and gain the academic language needed to reach second language learners. Also, identify principles to build positive behaviors with your students to maximize your teaching and learning time. And enjoy a power hour of blended learning strategies to capitalize on the technology you already have on your campus.
A one-day teacher pass for the October 30 workshop is only $100 for Texas Charter Schools Association members. Or you can attend the full, three-day conference for $450 for TCSA members.
Register today! Spaces are limited.
Teacher Workshop Presenters:
Kathryn Brown of Visage Collaborative, a leader in ELL strategies developed while working for Edgewood and Northside ISD, ESC Region 20, and IDRA.
Dan St. Romain will lead the discussion surrounding discipline. He is a behaviorist with extensive national experience in training on discipline, brain-based learning, and student engagement strategies. Dan served as a presenter with Quantum Learning and Eric Jensen.
By Luz Gonzalez, SchoolMint, TCSA Solution Provider
There's no rest for student enrollment staff on public charter school campuses. But TCSA Solution Provider SchoolMint can take the guesswork out of strategizing for this next year's student recruitment effort.
Join SchoolMint student enrollment experts for a FREE, one-hour webinar on student recruitment and marketing at noon on Thursday, September 10.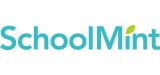 Learn where to start, how to be successful, creative ways to reach your target market, the importance of branding and messaging and more.
SchoolMint works with charter districts across the country and in Texas, including Achievement First, KIPP, Nobel Network, Life School, Faith Family and Brooks Academy, by taking the enrollment process online and mobile.
Jenniann Colon, the director of communications for Brooks Academy will be sharing some of her school's best-practices during the webinar. Brooks Academy utilizes SchoolMint to manage its lottery and waitlist and to communicate with parents through the enrollment process.
"Our operational processes have vastly improved now that we are using SchoolMint. SchoolMint has even helped with student recruitment by giving us insights into our enrollment data, which allows us to be proactive about our enrollment numbers. I can't imagine ever going back to doing things manually," Colon said.
SchoolMint is proud to be partnered with these great public charter school organizations and looks forward to working with many more of you by empowering you with tools and information for continued success.
Join the free webinar and gain a valuable look into student enrollment best-practices by learning about what's worked for other charter schools. Also, webinar attendees will be entered in a drawing to win a Google Chromecast!
Register for the How to Win at Student Recruitment and Marketing webinar.
If you would like to learn more, please contact me at luz@schoolmint.com. If you can't make the webinar, I can send you a recorrding of the webinar if you still register and send me an email. Also, if you have insights into what has or hasn't worked at your school, I would love to learn more about your unique experiences!
SchoolMint helps schools take their enrollment processes -- from student recruitment, applications, lottery, wait list and registration to payments -- online and on mobile. If you are interested in a demo, mention TXPartner to qualify for a 10 percent discount off your first year of SchoolMint!