Are you wondering how your campus compares with other schools? Are your students experiencing academic growth in Reading and Math that is comparable to other schools in your county, region or the state? Is your school, as a whole, serving students well when compared to other schools that serve similar populations?
Have you viewed your Student Growth Percentile (SGP) Data or your Similar Schools Measure Rankings (SSM)?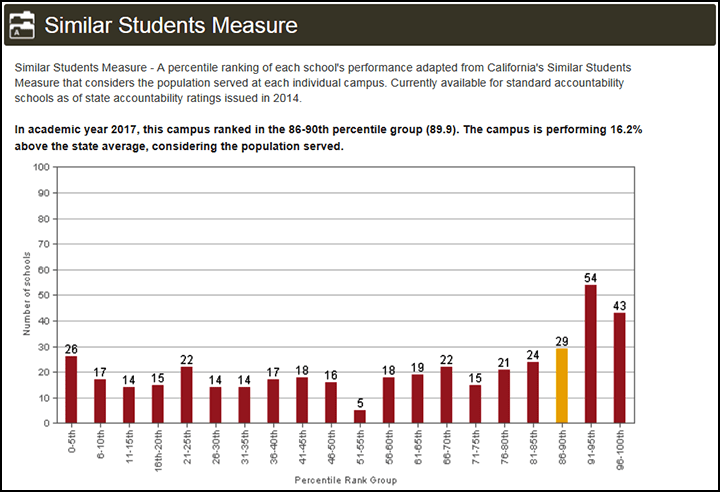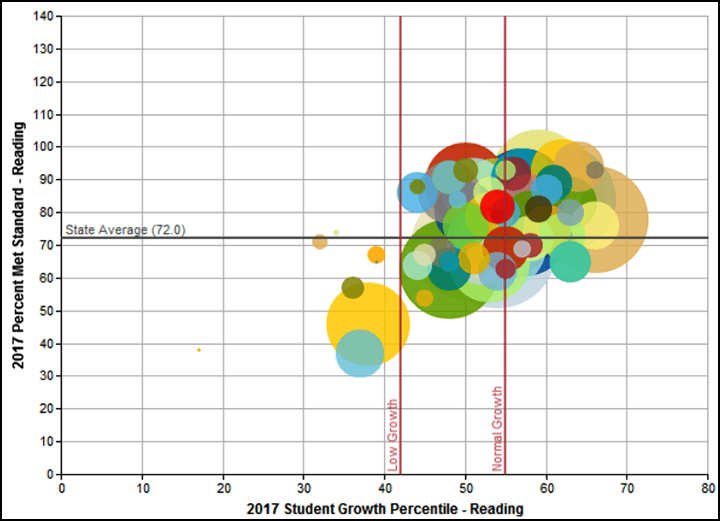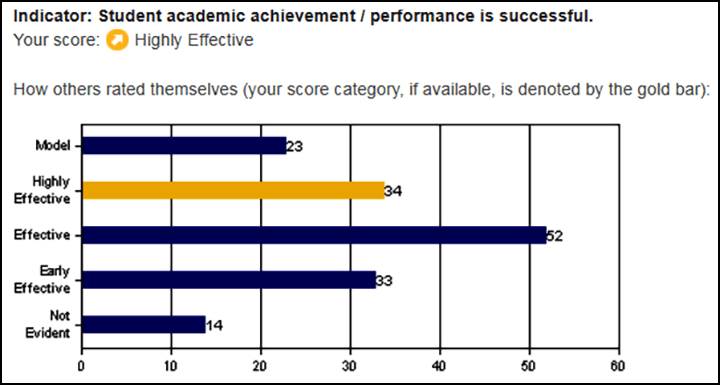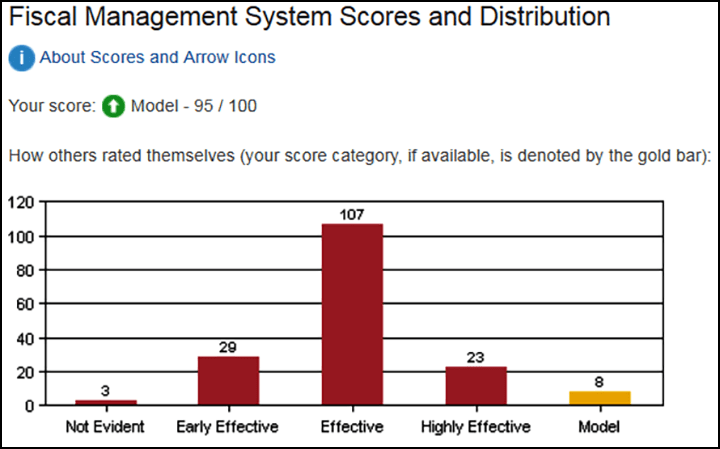 Do you know how you compare organizationally in critical areas of operations, human resources and finance? All of this is available as part of your membership with TCSA.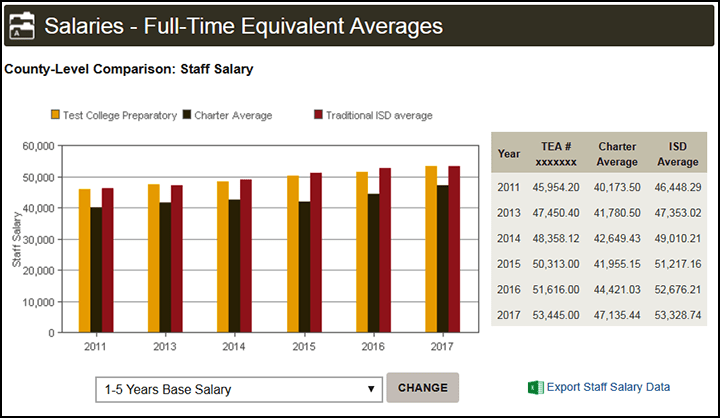 TCSA maintains a data warehouse for each member school, which includes proprietary data as well as aggregated data from the Texas Education Agency (TEA) and trend over time comparative organizational data.  Leaders, teams, and school boards use these data in their strategic decision-making process, as they craft improvement plans and determine resource allocation.  For assistance accessing your school's data, request an account here or email qualityframework@txcharterschools.org today!
Having spent the last few months visiting public charter schools and discussing growth, it is abundantly clear that the landscape is evolving. With over 100,000 students waiting to attend our public charter schools, networks and independents alike feel compelled to grow. Competition in places like Dallas and Houston between public charter schools and independent school districts (ISDs) continue to heat up, while jockeying for scarce resources, land, talent, and students is ever present between charters.
That being said, this blog is intended for our independent charters, especially those established in the early years of authorization.
In the first five years of authorization, when public charter schools were first opened, it was enough to simply be "an alternative" to the local school. Parents were likely so frustrated by local schools that any alternative was better than the status quo. Over the course of time, public charter schools enrolled more students, stabilized financially, witnessed academic gains, and then began to hear from parents who wanted more; robust athletics, fine arts including, music, dance, and theater, a slew of extra-curricular activities, and more recently, dual credit courses or additional Career and Technical Education offerings. Schools met the demands of the market and adjusted, perhaps applying for an increase in overall enrollment cap or generating surpluses to open a new wing. If this narrative resonates and you are thinking about growth, consider the following:  
Is your school truly that much different from the local ISD;
Are your programs so much more innovative or are the approaches so different that your academic results are leaps and bounds above neighborhood schools;
Do teachers receive superior professional development that sets them apart in the classroom;
What offerings are truly unique and innovative vs. what is simply being copied;
Is there fidelity to the mission, vision, and core values? Does that matter anymore? Should the mission and vision evolve to meet new challenges?
Is your current operating paradigm sustainable, transferrable, operationalized, and replicable in another campus or context?
Obviously there are no right or wrong answers; rather, these are just some of the questions that organizations should grapple with as they think about expansion. While many charters want to grow, their approaches tend to be incomplete. Strategy must be valued above opportunity. Too often charter leaders indicate that they are growing because of availability of land or facilities nearby. Digging deeper, enrollment may be spotty, teacher turnover is high while morale is low, a leadership pipeline has not been established, and capacity has yet to be assessed. And these are just some of the factors that schools have not yet addressed.
Charters may have successfully expanded under these conditions five or ten years ago, but that is no longer the case. With an increasingly challenging (and changing) accountability system, intense pressure from ISDs, a shifting political environment, more charter competition, and very high bars for socially-focused dollars, charter superintendents and board members together must undergo the strategic planning process. Define (or redefine) who or what the organization is and is not; predict the future state of the organization and what it looks like; clearly establish goals, objectives, and priorities to get there. Codifying the strategic plan demonstrates a commitment of all parties and shows the way forward, even if there is transition within the organization.
As your school looks forward and considers the highly complicated task of growth, take a step back to reflect. Ask the hard questions to truly understand purpose before moving forward. As your Charter Support Organization, we are here to help guide you along the way. We are not afraid to ask tough questions, push thinking, and challenge assumptions. In fact, we look forward to engaging with you and helping you think about the next phase of your school's life.
It is time to update your Special Education Policies for the Education Service Center (ESC) Region 18 Legal Framework! Texas Charter Schools Association (TCSA) Legal Team updated all of the necessary policies, including:
Admissions, Review, and Dismissal (ARD) Committee
Compliance with Federal Funding Requirements IDEA
Transfer of Parental Rights at Age of Majority
Referral for Possible Special Education Services
Consent
Dyslexia Services
Records
Residential Facility
Special Education Cameras
Student Discipline
Testing - Student Assessment
Transition Services
Monitoring and Compliance
Least Restrictive Environment
Graduation Requirements
Foster Parents
All of these policies are available to current Model Policy Subscribers in the Quality Portal, under the 'Products and Services' tab. For schools without a current subscription, you may renew or purchase the Model Policy Subscription in the Quality Portal, under the 'Products and Services' tab, and select 'Begin Purchase' on the right side of the page. Information about pricing and contents of the 2018 Model Policy Subscription can be found on the TCSA Website.
Each charter schools board of directors must review, adapt, and adopt each policy update prior to uploading the policy on the ESC Region 18 Legal Framework.
For questions regarding the Model Policies, contact Christine Nishimura, Deputy General Counsel at cnishimura@txcharterschools.org or (512) 584-8272. For questions regarding the ESC Region 18 Legal Framework and how to upload new policies, please contact Region 18 or your ESC Regional office.
Building a good, solid, durable piece of furniture requires attention to detail and a grasp of the intricacies involved. The same can be said for the process of purchasing furniture for a charter school, says Karen Volner, National Business Development Director, Furniture, for the State/Local Government & Education (SLED) area at Staples Business Advantage, the business-to-business division of the national office supply outlet. "A lot of it is common sense and being observant."
Here in the second of two articles offering charter school decision-makers suggestions on furniture procurement (click here for Part 1), we focus on execution, with six more tips to help schools navigate the nuts-and-bolts practicalities and nuances of the actual purchasing process. 
Order early in the buying cycle to ensure timely delivery. It's every school's worst nightmare: Students and staff show up for the first day of school to find classrooms missing critical pieces of furniture because they're on back-order. Dodge that scenario by placing orders before the purchasing season glut inundates manufacturers, suggests Shannon Bradford, Senior Manager, Vertical Markets – K12, for Staples Business Advantage. "The earlier they can get orders in, the better."That means initiating conversations with vendors in the fall, explains Sydney Bear, a school furniture-focused account consultant for Staples Business Advantage in Colorado, then deepening those conversations early in the new year, and placing orders during the first quarter of the calendar year, to provide manufacturers with plenty of lead time. 
Place orders with manufacturers during their off-season/non-peak season. Getting an early jump on furniture procurement can give schools an edge, according to Volner. "Place orders in the winter months with manufacturers, during their off-season, and you may get a better price." Typically that off-season runs November through February, she says. 
Take advantage of all-inclusive deals that package design, assembly/install and other support services. Oftentimes schools can get the most value from one-stop-shopping, where their furniture supplier also provides planning/design and installation services. These services "can be a lot more expensive if you're paying for them separately," Volner notes. It's also worth noting that those package deals often give a school access to a team of service providers — a designer, an install specialist and an account coordinator to oversee the end-to-end process.
Consolidate spend and the number of vendors with which you do business. Safety is paramount for schools, so doing business with fewer vendors/suppliers helps control who gains access to school grounds, Volner points out.  Consolidating spend with fewer vendors/suppliers also may benefit the bottom line. "This is a volume-driven business," she says, "so if you know you're going to need a certain furniture product now, and you're going to need more of that product in a year or two, when you build a new school, then it makes sense to consolidate that order, because you'll most likely get a better price and better freight rates, too." Likewise, instead of ordering similar products from multiple manufacturers, consolidate that order with a single manufacturer to access volume discounts. 
Kick the tires before committing. "Don't make decisions based on the photography you see in a catalog," Volner advises. Instead, reach out and touch the actual products you're considering buying. Ask a distributor to bring in product samples. Visit a showroom. Or, preferably, visit another school where that product is in use, to experience how it functions, and how it has performed and aged over time. "You would never buy a car without driving it first. Why not kick the tires on furniture before you buy it?"
Know what's in the warranty or guarantee. Much of the value of school furniture lies in the warranty associated with a product. So be sure you're clear on the warranty that backs the products you're considering, keeping in mind that sometimes distributors and suppliers offer their own warranties or guarantees to backstop those offered by a manufacturer. Then be sure to read the fine print of the warranty. A warranty can reveal much about the expected quality of a product. If it comes down to choosing between a low-cost desk with a one-year warranty and a desk that's slightly more expensive but comes with a lifetime warranty, the wise move might be to choose the slightly more expensive option.
Interested in learning how Staples Business Advantage can help you furnish your school, classroom or cafeteria? Contact Shannon Bradford, Senior Manager, Vertical Markets – K12, Staples Business Advantage, at shannon.bradford@staples.com or 336.207.5554.
Changes are coming to the Charter FIRST indicators. If you are a growing school, many of those changes may impact your ratings. The draft Charter FIRST indicators, which are proposed to go into effect in 2020, expand the topics reviewed as a part of a charter school's annual financial evaluation.
The current financial rating system is comprised of 15 indicators that assess a school's solvency, sustainability and compliance with its commitments and its use of public funds. The proposed indicator list for the 2020 school year expands the number of indicators from fifteen to twenty-one, adding the following topics:
- Change in Net Assets,
- Maximum Annual Debt Burden,
- Debt to Capitalization Ratio,
- Average Daily Attendance,
- Financial Transparency,
- Budgeted vs Actual Revenues, and
- Geographic Boundary
Join us for a live webinar on Thursday, March 8th at 4 p.m. when we'll walk through calculations for the draft indicators and discuss implications for charter schools.  Register here in TCSA's Learning Zone or email Laura Kelly at lkelly@txcharterschools.org.
Of all the items on a charter school's lengthy procurement shopping list, furniture has to be among the simplest to purchase, right? After all, how much nuance could there be to buying chairs, desks, storage cabinets and the like?
Plenty, it turns out. "I would never say [school furniture procurement] is straightforward," observes Shannon Bradford, Senior Manager, Vertical Markets – K12, for Staples Business Advantage, the business-to-business division of the national office supply outlet. "There are so many things a school needs to consider when they are purchasing furniture."
As complex and high-dollar as furniture purchases can be, there's ample opportunity for charter school procurement decision-makers to uncover hidden value and make their dollars go further, but also the potential for them to leave money on the table, and to leave their students and staff with substandard equipment.
In the first of a two-part series, BuyQ speaks with experts from the world of school furniture procurement to uncover their suggestions on how charter schools can succeed with their furniture buys, year in and year out. Part 1 focuses on fundamental strategic considerations to lay the groundwork for smart furniture purchasing. In Part 2, we'll focus on the practicalities of the actual purchasing process.
Give true cost more weight than upfront price. Don't let a low initial price tag overshadow quality considerations, says Bradford. "Do you want furniture that lasts a few years or for decades? You need to look at the total lifespan of the product." Durability is especially important for high-use furniture, adds Karen Volner, National Business Development Director, Furniture, for the State/Local Government & Education (SLED) area within Staples Business Advantage.
Consider buying through a group purchasing contract or co-op instead of issuing an RFP or bid solicitation. "Utilizing a group or cooperative contract instead of issuing your own RFP or putting a purchase out to bid will speed up the process, and save you time and money," posits Bradford. Not only can group purchasing organizations and co-ops provide access to a broader range of vendors and products, along with deeper discounts due to their buying power, they also do much of the work of vetting multiple vendors/suppliers and setting terms, sparing schools compliance headaches and the substantial time commitment associated with managing an RFP or bid solicitation.
Prioritize your needs. Because there's no such thing as a bottomless budget, schools should get clear about their furniture procurement priorities before they start the procurement process, says Sydney Bear, a school furniture-focused account consultant for Staples in Colorado. "What's your priority for a particular purchase? If it's desks and chairs for students, then maybe you decide to spend more there and less elsewhere."
Put a premium on flexibility, mobility and power access. Multiple configuration options are a must in equipping the classrooms of today — and planning for the classrooms of tomorrow. So look for tables and chairs that are mobile and adjustable, configurable and modular, Volner suggests. "I recommend anticipating as few build-ins as possible." Also consider sit-stand desks, not only for their flexibility but for their ability to address childhood health and obesity concerns. And because cutbacks in custodial staff mean fewer hands to move furniture, consider purchasing furniture that's easy for classroom instructors to move themselves. In a digital-device-centric learning environment, "power is the number one commodity people are looking for," she adds. So be sure to specify furniture that comes equipped with enough power outlets.
Pay attention to compliance requirements and quality benchmarks. Some jurisdictions require that certain types of furniture carry indoor air quality certification. Others must adhere to product quality or sustainable materials benchmarks. Be sure to do your due diligence to confirm if any such requirements apply to your organization. Asking the legal counsel or compliance officer for your organization is a good first step.
Get input in advance from key staff members. Chances are the people for whom moving furniture is part of their job description — maintenance, custodial and buildings & ground staff — will have some valuable insight into what types of furniture work best in certain spaces. The interplay between tech devices and lighting in specific spaces may also factor into the type of furniture chosen for those spaces, so be sure to consult tech staff early in the process.
Interested in learning how Staples Business Advantage can help you furnish your school, classroom or cafeteria? Contact Shannon Bradford, Senior Manager, Vertical Markets – K12, Staples Business Advantage, at shannon.bradford@staples.com or 336.207.5554.
I would like to invite all of our charter leaders to attend one of the free regional meetings being held by TCSA during the month of February.  These meetings are scheduled for San Antonio on February 12th, El Paso on February 13th, East Texas on February 19th, the Metroplex-area on February 20th, and West Texas on February 27th.  For details on locations, times, and to register for a regional meeting near you, click here.  These meetings are open to both member and non-member schools.
As a former charter superintendent, I would often make excuses as to why I didn't want to leave my campus to attend a meeting, with the usual reasons being that I had too much to do, the building might catch on fire if I left, or there would be a ten-foot tall stack of phone messages to return when I got back.  But upon reflection I discovered that many charter directors/CEOs/superintendents were dealing with the same challenges that I faced, whether it was issues with student enrollment, finances, facilities, and curriculum and instruction, to name a few.  Participating in regional meetings allowed me an opportunity to stay current in what was happening in the charter movement, both across the state as well as nationally.
Regional meetings allow leaders an opportunity to hear the most recent TEA updates, share ideas, challenges, and successes, as well as develop professional networks which are vital as we all strive to accomplish the same goal – provide students across the state of Texas a great charter school education.  Specific to this round of regional meetings are topics that are hot-button issues for the charter movement in regards to advocacy, legal issues, and changes in accountability.   In addition, we will share the latest information concerning grant opportunities, waivers, special education policy, student assessment, as well as enhancements to the TCSA member portal that will improve your ability to have your current school data at your fingerprints.
We know that your time is valuable, so plan for a meeting that has plenty of current information as well as opportunities for networking and discussion.  Lunch is provided.  Please take a minute to register for a regional meeting near you.  We look forward to seeing you there!
Have you thought about the steps you'll take between now and April to improve student performance? Specialized instruction and tutoring is a great way to give students the tools they'll need to shine at the end of this school year.

Proximity Learning is one of TCSA's newest Elite Providers offering a suite of online learning options, including affordable, convenient tutoring with certified instructors dedicated to specific subject areas.
"Our partnership with Proximity Learning allows us to expand and benefit Greenville Public Schools with a highly qualified team of experienced educators without any issues or impact to our system's existing educational programs and current facility."  – Dr. Leeson Taylor, Former Superintendents of Greenville Public School District, MS.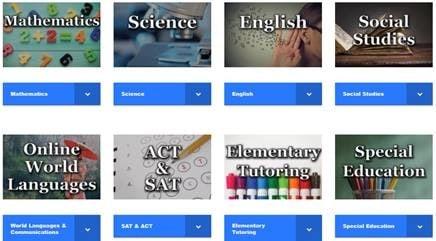 Proximity offers district-wide packages for one-on-one or group tutoring sessions in 30- or 60-minute increments. Tutors are available before, during and after school. If your district isn't ready to commit to a package, families have the option of purchasing their own tutoring sessions in a variety of subject areas.
Contact Zach Harris or Erin Tholen to learn more about online learning options for your students.
Is your school expanding? Or, are you part of a team that hopes to open a charter school in Texas?  TCSA's new market identification service can help your team identify a target location that aligns to your school's needs.
The TCSA team works, on an ongoing basis, to develop tools and services that provide value to charter leaders and their boards. We are pleased to announce the launch of our latest offering -- the statewide heat mapping tool and its related market identification service. 
The tool accesses TCSA's rich repository of historical data related to charter school and ISD performance across the state and merges key school performance and composition data points with community-level census data. The data analysis renders a map with "heat' showing areas of density of need across the state. 
The tool enables the TCSA Growth and Development Team to identify locations aligned with your goals using a variety of filtering options. Additionally, the tool provides location markers for existing charter school and ISD campus locations across the state.  A few of the variables available in the location analysis include:
Academic ratings
Campus-level, student enrollment composition data (Economically Disadvantaged, English Language Learners, At-Risk students and additional student demographic options available)
School type
Grade levels served
Community Poverty rates
Community educational attainment levels
Community-level limited English language use
Geographic options include: state, region, county, city and district level
As you consider where to locate your new school site, we encourage you to let TCSA assist you in your expansion and new school development efforts.  Feel free to contact the TCSA Quality Service and Growth Team for additional information – quality@txcharterschools.org or by calling 512-584-8272.
The TCSA Nominations Committee is pleased to announce the 2018 Special Election Nomination Slate for the Standing Small School Board of Director position. The slate is available on the voting page of the TCSA Quality Portal.

Electronic voting, and candidate information is available now on the voting page. As a reminder, charter leaders are the designated voting representative and only small member schools are eligible to vote in this special election. Voting closes at 12 midnight CST on January 31st, 2018. Election results and any runoff (if necessary) will be conducted by paper ballot at the Member Council Meeting in Austin on February 1st, 2018 (Register here for the Feb. 1st Member Council Meeting)..

We encourage you to read more about the candidates on the voting portal.
Questions? Please contact Maria-Theresa Sigua at msigua@txcharterschools.org.
  TEXAS CHARTER SCHOOLS ASSOCIATION
2018 SPECIAL ELECTION NOMINATION SLATE
Standing Member School Small Board of Director (1 vacancy)
David Ray, St. Anthony
Eva Sankey, Basis Texas - San Antonio
Howard Davis, Chaparral Star Academy
Jo Ann Simmons, University of Texas at Tyler
Rebecca Good, Legacy Preparatory
Virginia Lannen, Genesis School (Pegasus)