Opening Doors And Flipping Opportunity Gaps
Public charter schools are opening doors to college, especially for students who might not otherwise have that opportunity.
Both English learners and students with disabilities are about twice as likely to enroll in college when they graduate from a public charter school.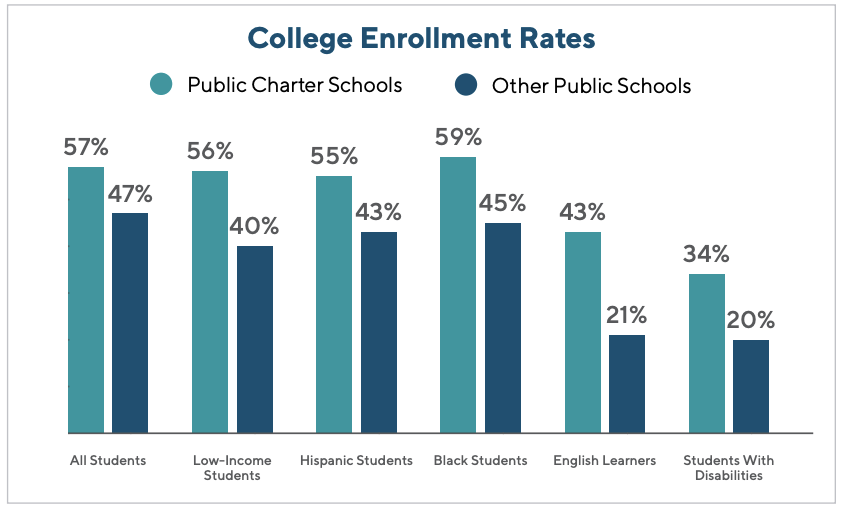 The data shows that public charter schools reverse opportunity gaps. Their low-income, Black, and Hispanic graduates enroll in college at higher rates than White students statewide (53%).