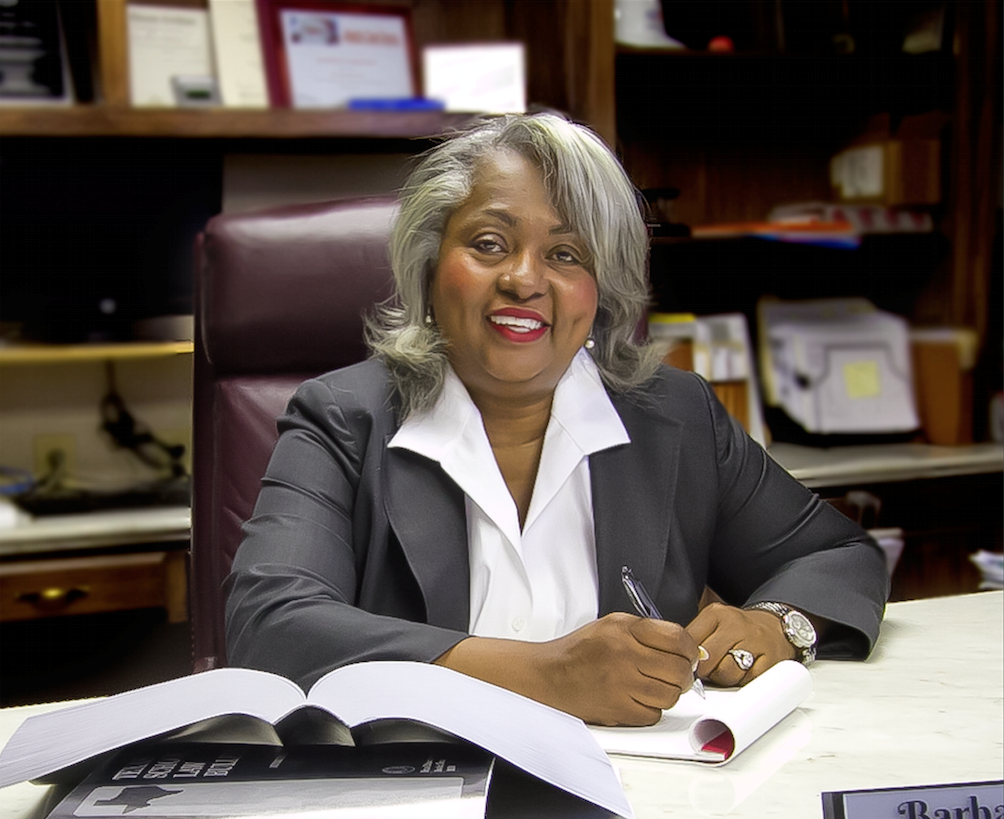 Barbara Gervin-Hawkins, a community leader in San Antonio for more than 40 years, represents the state's 120th House District. She brings deep experience as both an educator and a businesswoman to her public service — and combines the two on a mission to help students access the careers of their dreams.
"I love this community desperately, but I don't believe it's made the investment in young people that it should," Rep. Gervin-Hawkins says. "San Antonio is a great city with a diverse economy. It would be a travesty if we're not preparing thousands of graduates for a career."
She began that journey in a logical place: helping the students who need it most.
In 1991, Gervin-Hawkins and her older brother — Spurs basketball star George Gervin — founded the George Gervin Youth Center. They focused on helping at-risk young adults earn their GEDs and find jobs.
But that wasn't enough. Students told her so.
"They came to me and said, 'We want a real diploma,'" she recalls.
That resonated with Rep. Gervin-Hawkins, who was troubled by San Antonio's high dropout rates. She knew those students — so many of whom were "falling through the cracks" — deserved a second chance. But what was the solution?
A new possibility emerged in 1995. The Texas Legislature passed a law creating public charter schools, which received greater freedom and flexibility in exchange for strong accountability.
"Here was an opportunity to think outside the box, because so many young people's needs were not being met," she says. "You reduce some of the bureaucracy. You're able to help individuals who are on the cusp of doing good things, but systems exclude them or are unfriendly to them."
George Gervin Academy, among the first public charter schools in Texas, soon opened. It began as a dropout recovery school serving students who had already left traditional high schools.
Educators emphasized mentorship — truly understanding whatever their struggles or their families struggles might have been — along with extra academic support and far smaller classes.
"One size does not fit all," Rep. Gervin-Hawkins says.
About six years later, George Gervin Academy broadened its mission and began educating students who hadn't dropped out — a transition from "intervention to prevention."
The results are remarkable: More than 1,800 students have graduated from high school and the A-rated school has an incredible zero percent dropout rate. Children can now enroll starting in pre-K.
"I've seen young people grow," Rep. Gervin-Hawkins says. "They started here at 15 and now they're in their thirties or forties. Their kids are coming to Gervin."
"We're showing our Black and Brown children they can learn — they can be successful. We're giving them that confidence, not just in high school or elementary school, but in life."
In the Legislature, Rep. Gervin-Hawkins continues to go to bat for students. She sponsored a bill in the 87th Session that eliminated property taxes for public schools that lease facilities so that every dollar can stay in the classroom — for higher teacher salaries or "that extra counselor."
At times, she says, it's a challenge to educate her colleagues in the House about charter schools. But she knows firsthand the power of building a public education system with new ideas and approaches — and she's working to make it a reality.  
"Choice should not just be for the wealthy," she says. "We need to work together for the interests of young people. We need to work in concert with one another — not fight each other."