Have you considered how instructional coaching might impact student achievement and ultimately scores within your charter system? Teacher coaching has emerged as a promising alternative to traditional professional development normally offered by charter schools. Informal, classroom-based instructional coaching has proven effective in solidifying teacher content knowledge and pedagogy and aided in teacher retention.
Coaching can be challenging without support for the coach. A clear understanding of the roles of the coach and how he/she will communicate with campus administrators must be established prior to implementation. Teachers must be informed of the objectives of coaching and have a clear understanding the instructional coach does not serve as an evaluator.
To support charter schools implementing this model for professional development, TCSA has created a new, multi-day training titled Instructional Coach Development. This four-day training will help new or returning instructional coaches understand their role in working with teachers and administrators to make a positive change at the campus level. The training will help instructional coaches learn how to develop behaviors and strategies focused on school improvement that can be used to change student performance outcomes.
Training Topics Include:
Developing a Professional Learning Community
How to Use Data to Drive Instructional Decisions
Reflective Listening Skills
Developing Lessons That Fully Engage Students and Ensure Equity
Content Focused Coaching
Providing Feedback to Teachers vs. Administrators
How to Develop a Culture of Rigor that Promotes Academic Growth
How to Handle Difficult Conversations
The dates for this training are August 1-2, October 6 and December 1, 2017. The cost for training is $500 per attendee. If you are interested in sending a coach to this training, please register prior to July 15. The presenter for this training is Paula Moeller. She led statewide instructional coaching on behalf of the Texas Education Agency while working at the University of Texas at Austin.
Register Online by clicking here:
By Mackee Mason, Austin Achieve High School Principal
Last week, a scholar told me, "Mr. Mason, I am in the red, and I need to talk to you."
As the scholar described a typical high school conflict with another scholar, I recalled a year ago when the same scholar handled a similar situation with swear words and aggressive behavior.
"We will work this out," I told the scholar. "But I just want to give you a shout-out for your emotional intelligence with this situation."
The scholar looked confused and said, "Of course. This is how we do it at Austin Achieve," as if reminding me of our school's expectations.
This remarkable situation is a product of various strategic measures we have taken at Austin Achieve to increase our scholars' Emotional Intelligence. Social Emotional Learning (SEL) programs have been gaining traction in schools since the publication of initial research about the positive effects of developed EI in the early 1990s. Recently, a New York Times editorial concluded, "Social and emotional learning programs significantly improve students' academic performance." Additional research also shows EI strongly linked to staying in school, avoiding risk behaviors and improving health, happiness and life success.
EI is the ability to use emotions effectively and productively. At Austin Achieve, we believe one's Emotional Quotient is not fixed, and it can be developed with learnable skills that build self-awareness, self-discipline and empathy.
Our scholars start their day with edMosphere, an app that takes the temperature of their emotions with a series of questions. Teachers can log in, see real-time feedback on the emotional state of the classroom, and adjust if necessary. For example, one teacher noticed that a high number of scholars answered the edMosphere questions with "tired," so she made small lesson adjustments to include more group work that day. With edMosphere, administrators have a birds-eye view of the scholars' emotion state and can address misbehavior such as bullying before they become bigger issues.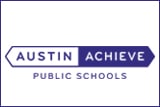 Austin Achieve has a goal of zero off-campus suspensions, because often it does not fix the problem and it results in lost class time. To that end, Austin Achieve teachers volunteer their conference periods to be available in the hallways should a scholar have a difficult time meeting classroom expectations. Teachers are trained to ask restorative questions such as:
What did you notice about your body? (i.e. heart beats faster, thoughts race, other physical signs of emotions)
How are you feeling now?
How are your body's signals?
Who is affected by your actions and in what ways?
How does this affect the school?
If the scholar reflects and gets back on track, they can reenter the classroom and serve an appropriate consequence later. If there are continuing issues, they spend time with our Restorative Justice coordinator in the Accountability Center, where they dig deep into the behavior cause and effect. Scholars keep up with their classwork while working independently and in group sessions.
Let's go back to the scholar's situation that began this post. The scholar used the word "red" in describing emotions. The color-coding is a part of Austin Achieve's mood measuring and regulation program, which helps scholars self-identify and then regulate their actions.
In that scholar's case, they identified, approached me for assistance, and we resolved the situation through a Restorative Circle. The RC facilitates a conversation between the involved scholars, where they share and then listen to how their actions affected others. Instead of focusing on intent, the RC aims to decrease fear of consequence and open the door for transparency.
We are not perfect, but we know that if we continue to implement best-practice strategies to increase our scholars EQ, while providing a rigorous education, the possibilities for our scholars are endless.
Mackee Mason is a former Teach For America corps member and has led two public charter schools to ambitious academic results, including a second place ranking out of 40 comparable Texas schools.

By Luz Gonzalez, SchoolMint, TCSA Solution Provider
There's no rest for student enrollment staff on public charter school campuses. But TCSA Solution Provider SchoolMint can take the guesswork out of strategizing for this next year's student recruitment effort.
Join SchoolMint student enrollment experts for a FREE, one-hour webinar on student recruitment and marketing at noon on Thursday, September 10.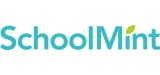 Learn where to start, how to be successful, creative ways to reach your target market, the importance of branding and messaging and more.
SchoolMint works with charter districts across the country and in Texas, including Achievement First, KIPP, Nobel Network, Life School, Faith Family and Brooks Academy, by taking the enrollment process online and mobile.
Jenniann Colon, the director of communications for Brooks Academy will be sharing some of her school's best-practices during the webinar. Brooks Academy utilizes SchoolMint to manage its lottery and waitlist and to communicate with parents through the enrollment process.

"Our operational processes have vastly improved now that we are using SchoolMint. SchoolMint has even helped with student recruitment by giving us insights into our enrollment data, which allows us to be proactive about our enrollment numbers. I can't imagine ever going back to doing things manually," Colon said.
SchoolMint is proud to be partnered with these great public charter school organizations and looks forward to working with many more of you by empowering you with tools and information for continued success.
Join the free webinar and gain a valuable look into student enrollment best-practices by learning about what's worked for other charter schools. Also, webinar attendees will be entered in a drawing to win a Google Chromecast!
Register for the How to Win at Student Recruitment and Marketing webinar.
If you would like to learn more, please contact me at luz@schoolmint.com. If you can't make the webinar, I can send you a recorrding of the webinar if you still register and send me an email. Also, if you have insights into what has or hasn't worked at your school, I would love to learn more about your unique experiences!
SchoolMint helps schools take their enrollment processes -- from student recruitment, applications, lottery, wait list and registration to payments -- online and on mobile. If you are interested in a demo, mention TXPartner to qualify for a 10 percent discount off your first year of SchoolMint!
By Troy Mooney, Life School Chief Academic Officer
Principals make many crucial decisions each day, often with limited information, inadequate resources and unforgiving time constraints. Further, the consequences of making a mistake on any of these decisions can be devastating for the campus, the school system or the principal themselves.
The U.S Navy SEAL axiom, "We do not rise to the occasion, but rather sink to the level of our training," is equally applicable to principals and other campus leaders. Most leadership preparation programs fail to authentically prepare campus leaders for the crucial decision-making that is an essential part of their job.
School systems need more effective leaders, authentically developed at a faster rate, and spread throughout all levels of their organization. Which is more than most current district leadership preparation programs are scaled to produce.
District executives must commit to creating an aligned, authentic, competency-based system to recruit, select, develop, support and evaluate leaders. Otherwise, they fail to prepare their principals for the actual challenges they will encounter while leading their schools.
As the Chief Academic Officer of Life School, one of my key responsibilities is to lead, manage and support campus principals. Recognizing the inadequacy of earlier principal preparation efforts, we have pivoted toward an authentic, competency-based approach that couples real-world problem-solving with traditional leadership instruction and reflection.
During this comprehensive overhaul of our leadership preparation for principals and campus leaders, Herbert O'Neil, the Life School Director of Academics and former principal of Corsicana High School, and I created the PRIMER podcast. The podcast, which has eleven episodes available on iTunes, provides an additional avenue for us to continuously support and prepare leaders in our organization and in other school systems.
While the episodes focus on particular difficult issues for principals, the underlying theme is to encourage organizations to evaluate their own current leadership preparation efforts. If their principals and campus leaders are not able to lead and manage the way that their system needs them to perform, then how should they adjust their current development and support efforts?
We hope that the Life School PRIMER podcast and further information that we share will be beneficial for other charter and school system leaders for developing the kinds of principals that our staff and students deserve.
Follow @TroyMooney on Twitter
Follow @HerbertONeilJr on Twitter
The mission of Life School is to train leaders with life skills for the twenty-first century by establishing strong academics, character training and a parenting program.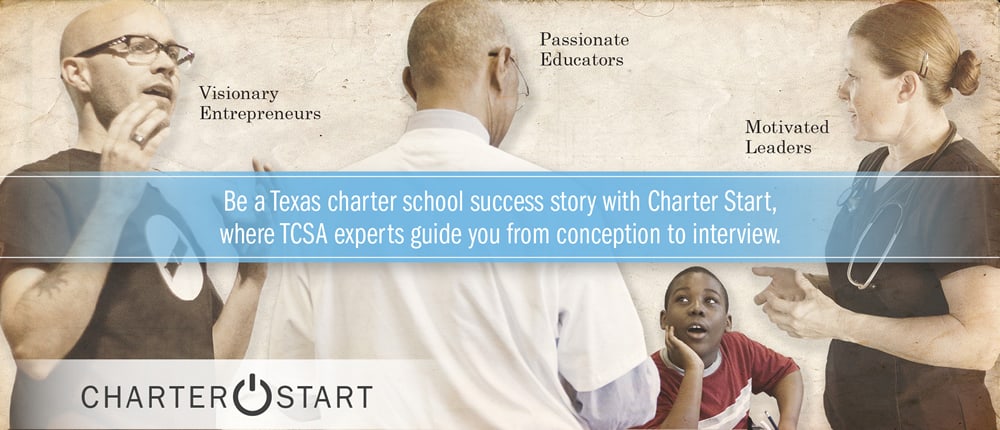 By: Philip Muzzy, Co-Founder Ki Charter Academy
Understanding the competitive nature of the Texas charter application process, we felt that it was imperative from day one to seek the Texas Charter Schools Association team for guidance. We were applying for the 501(c)3 when we first contacted the TCSA Quality Services division.
Initially, they gave us specific advice on how to fill out the non-profit paperwork properly, and then introduced us to the TCSA Charter Start development services team.
Over the next few months, we learned:
How to assemble the best possible board of directors;
The authorizer grading process;
Background on the political climate of charter education;
Step-by-step instruction on the charter application process;
How to build a strategic plan with a timeline template;
And tools for the SBOE interview process experience through two mock interviews.
To be honest, our true charter narrative and identity was not fully realized until we were given constructive and honest feedback from the mock board and TCSA team.
Through formal interviews and informal conversations, TCSA helped us realize that parts of our application simply needed improvement for us to be the best charter that we could be. The feedback gave us an opportunity to reevaluate and dig into more research in order to better serve our students in innovative ways. I can say with great confidence that the TCSA training services division was critical to the success of our Generation 19 charter approval.
TCSA's expert team provides one-on-one support through every stage of the charter school development process from conception to the interview. TCSA's Charter Development Services also include a Charter Start Membership with TCSA, giving you access to advocacy, legal, marketing and training services and networking with established school leaders for a comprehensive foundation for your public charter school. If you want to join the next generation of successful charter awardees, contact TCSA Director of Quality Services Laura Kelly or call 512-584-8272.
Ki Charter Academy received its charter from the state of Texas in 2014 and is operated under the nonprofit, Ki Education Foundation, which was formed solely for the public charter school. Ki's purpose is to assist local schools in educating the unique population of students in residential treatment centers. The mission of Ki, which is located in San Marcos, Texas, is to reduce recidivism by helping children and adolescents find joy in learning and reach their highest potential. A public charter school is a tuition-free public school that has the flexibility to adapt to the educational needs of individual students, while being held to strict state accountability standards.