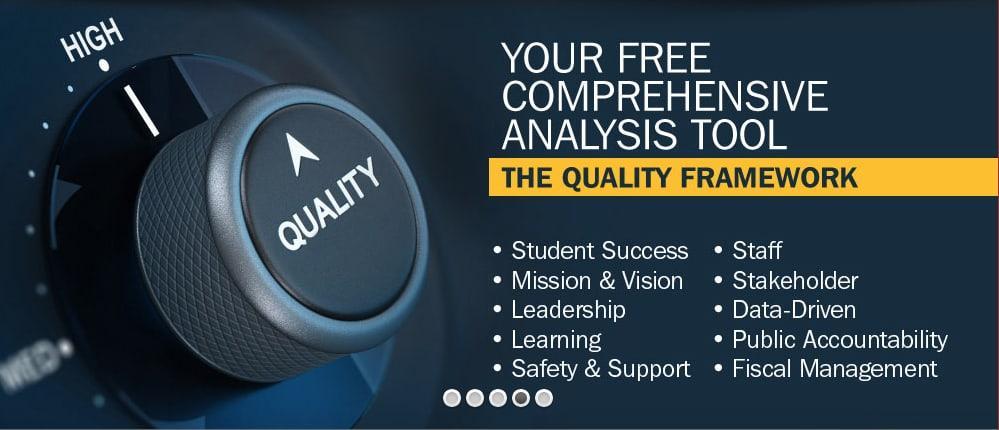 The needs assessment process, which is required for schools implementing federal and state programs using ESSA (Title I, II, III, IV) and State Compensatory Education funds, is useful for all school leadership teams as an ongoing part of continuous improvement planning. Conducting a comprehensive needs assessment (CNA) is a vital task for school leaders, though some shy away from the process assuming the task is fraught with complexity. 
TCSA has helped ease your anxiety as you follow this simple, step-by-step assessment process.  
1. Determine your Purpose
Are you conducting a comprehensive needs assessment as part of a requirement for state or federal funding? Or, are you reviewing performance as a whole to develop a shared understanding of the school's weaknesses and programmatic or organizational needs? Be sure to share your purpose and hoped for outcomes as you engage others in the work.
2. Identify your Team/Committees
As a best practice, representation from several stakeholder groups is best. Identify a few parents and appropriate staff members to participate. Differing views and perspectives will shed light on the nuances of current engagement and programmatic implementation and will help shape the improvement plan. 
3. Review Data, Organizational Activities, and Observed Strengths & Weaknesses
Within the member portal leaders can take the Quality Framework self-evaluation, providing insights into ten systems of school functionality and health.  Additionally, an extensive data pack is available. Once the self-assessment is complete and submitted, review the results under the Quality Framework Reports section of the portal. The QF report will highlight critical areas needing attention as well as spotlight exceptional performance. 
4. Determine Action Plan and Next Steps
Once the gaps have been identified, determine the areas of focused improvement. It is important to narrow the efforts to a few key areas, since research tells us that having too many goals diminishes the likelihood of reaching the desired outcomes. Note that the QF report also includes a "Next Steps" report option which enables teams to choose areas of focus and print a related report that includes improvement recommendations for those areas.
5. Identify Goals, Targets, Owners, Follow-Up Dates and Process
The final step is to ensure that each area of improvement has clearly defined owners and expectations for ongoing follow-up and accountability. Each outcome target should have measurable and time-bound expectations along with ongoing follow-up steps to monitor progress toward goals.
The comprehensive needs assessment process is critical and made simple by the tools provided FREE to member schools. For more information, or for assistance in leading your team through this process, contact Laura Kelly, Director of Quality Services, at  lkelly@txcharterschools.org. 
Are you wondering how your campus compares with other schools? Are your students experiencing academic growth in Reading and Math that is comparable to other schools in your county, region or the state? Is your school, as a whole, serving students well when compared to other schools that serve similar populations?
Have you viewed your Student Growth Percentile (SGP) Data or your Similar Schools Measure Rankings (SSM)?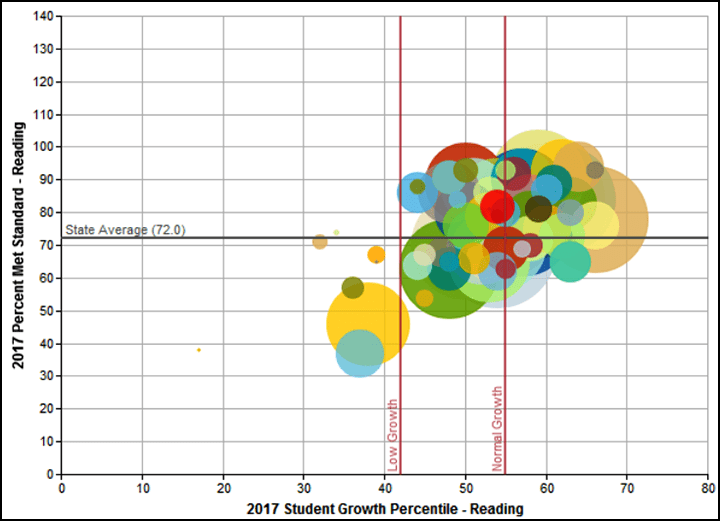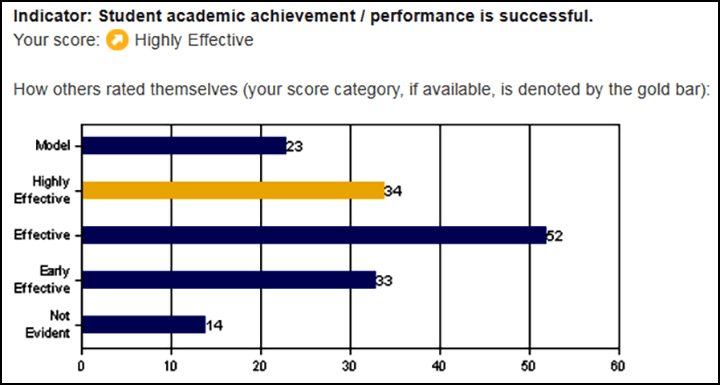 Do you know how you compare organizationally in critical areas of operations, human resources and finance? All of this is available as part of your membership with TCSA.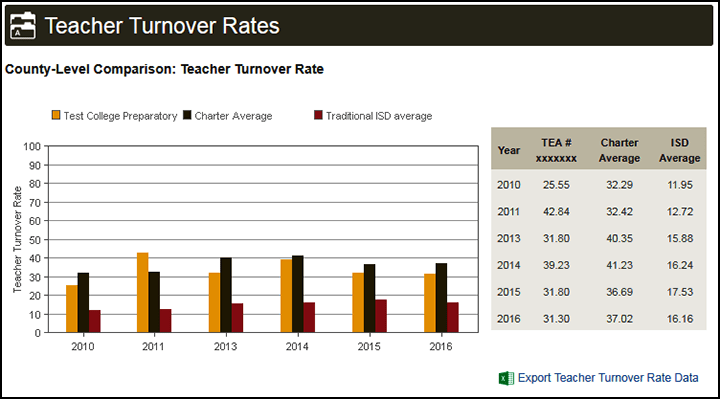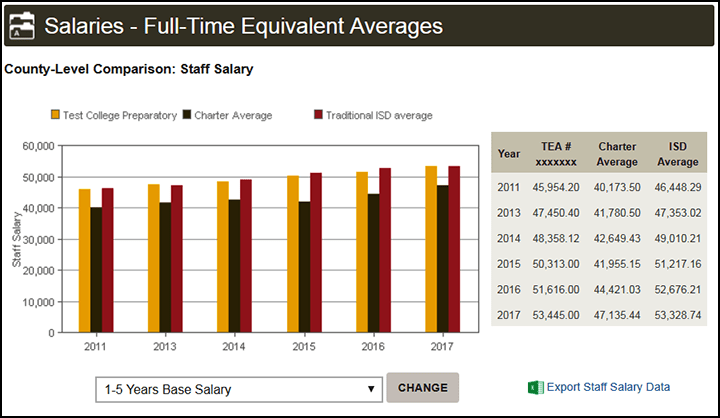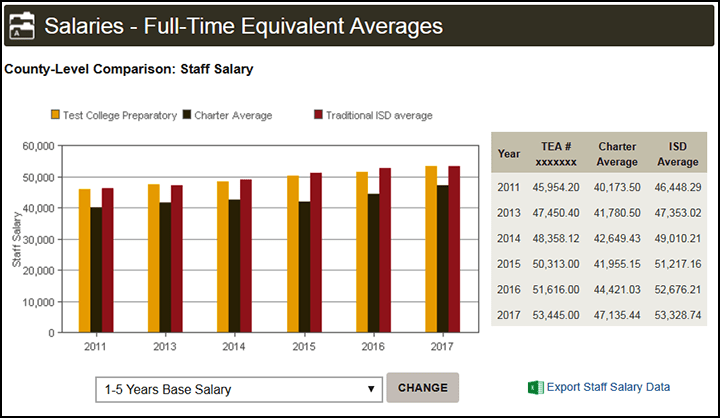 TCSA maintains a data warehouse for each member school, which includes proprietary data as well as aggregated data from the Texas Education Agency (TEA) and trend over time comparative organizational data.  Leaders, teams, and school boards use these data in their strategic decision-making process, as they craft improvement plans and determine resource allocation.  For assistance accessing your school's data, request an account here or email qualityframework@txcharterschools.org today!
Changes are coming to the Charter FIRST indicators. If you are a growing school, many of those changes may impact your ratings. The draft Charter FIRST indicators, which are proposed to go into effect in 2020, expand the topics reviewed as a part of a charter school's annual financial evaluation.
The current financial rating system is comprised of 15 indicators that assess a school's solvency, sustainability and compliance with its commitments and its use of public funds. The proposed indicator list for the 2020 school year expands the number of indicators from fifteen to twenty-one, adding the following topics:
- Change in Net Assets,
- Maximum Annual Debt Burden,
- Debt to Capitalization Ratio,
- Average Daily Attendance,
- Financial Transparency,
- Budgeted vs Actual Revenues, and
- Geographic Boundary
Join us for a live webinar on Thursday, March 8th at 4 p.m. when we'll walk through calculations for the draft indicators and discuss implications for charter schools.  Register here in TCSA's Learning Zone or email Laura Kelly at lkelly@txcharterschools.org.
There are several reasons to join or renew your membership with the Texas Charter Schools Association (TCSA), and one of the primary reasons includes TCSA's support in addressing the challenges that you and your charter team are wrestling with right now.
TCSA assists charters and their boards with a wide array of subject matters, all of which fall into one of the systems in your TCSA Quality Framework. As Director of Quality Services, I assist campus and district leaders and governing board members in resolving or addressing areas of struggle by improving performance and/or processes.
I am ready to help your team with any of the following tasks:
• Develop logic models and action plans (Leadership/Planning)
• Refine governing practices and optimize board composition and norms (Leadership/Governance)
• Refine improvement efforts and data review processes (Data Driven)
• Conduct an organization-wide analysis to determine expansion readiness (Leadership/Planning)
• Develop, launch and analyze surveys to inform practices or address issues (Staff/Stakeholder)
• Conduct an organization-wide analysis to identify gaps and strengths and craft improvement plan (Leadership)
• Refine mission/vision statements, develop values or norms, or improve organizational culture (Mission Vision Values)
Public charter schools with strong systems and good leadership remain sustainable over time. Join or renew your membership with TCSA today and let us help your team advance to the next level.
HOW TO JOIN OR RENEW:
Step 1: Login to the Quality Member Portal 
Applications will be completed in the Quality Member Portal. Once logged in, click the 'Membership' tab at the top. Please click here if you have forgotten your password.
Step 2: Complete the 2018 Online Membership Application
Upon submission of the online application, an invoice will be automatically generated and sent directly to the accounting contact email listed on the application.
Step 3: Remit your Membership Dues to:
Texas Charter Schools Association (TCSA)   
700 Lavaca Street, Suite 930   
Austin, TX 78701
If you have questions about TCSA membership, please contact Nadia Luna. Thank you for your continued support of charter schools in the great state of Texas.
I confess. Spring is my favorite time of year. Why? You ask. Because, this is the time of year that I get to focus on gardening and quality leadership conversations, and these are two of my favorite subjects.
At home in the garden, early spring is the time when I get to see the final fruit and the remains of last year's labor and when I make note of what was accomplished or not accomplished last spring, summer, and fall. It is a special time when I tend to rose bushes and flower beds and reflect on the vision of what could be and the time when I lay my groundwork for the season ahead.
I look at plant performance and determine what stays and what goes and prune and train unwieldy vines back toward the goal of order and beauty. I consider the empty spaces and what might fill them to round out the hoped for vision. And, as I plan toward that vision, I consider what 'supports' or actions are needed on my part or the part of my 'team' to help ensure that the plants thrive. (And, by team, I mean my sweet husband, who is the sprinkler and fertigation master!)
So, what's in your garden this spring?
As you walk the halls and look into the eyes of those precious children and your team, what are you seeing? Has there been growth and flourishing as you had hoped? Did your school 'family' have their eyes fixed on the goal ahead and were the supports and accountability in place to facilitate that goal becoming a reality?
Historically, spring is the time of year (really, now and through the summer) when leadership teams take their Quality Framework self-assessment* and we reflect together on what it will take in the coming months to support growth in the 'gaps' in their garden.
We walk through student outcomes, staffing and culture and reflect upon what barriers have hindered results and what structures or systems are in place to support growth. We consider self-assessment results and outcomes, and we strategize on how to establish or strengthen cultural norms and process standards.
Quality counts. The fruit of your labor matters. Whether you're in the garden or in the school building, take time to ponder, prune, and plan. Prioritize time this spring to reflect comprehensively about what systems you have in place to support producing the fruit you hope to see grow in your school's garden.
If you have not worked through your self-assessment, or if you would like guidance before, during or after the process, please don't hesitate to reach out. Strategic planning with leaders to support beautiful outcomes is my passion. Let's walk through that garden together and map a plan for the season ahead.
*TCSA member schools have free access to the Quality Framework and data pack. The Quality Framework is an online, 10 system comprehensive evaluation of operational and academic systems and the data pack contains school and district specific, longitudinal state data regarding accountability, enrollment and demographics, state testing (including special populations), Similar Students Measure (SSM) and Student Growth Measure(SGP), as well as staff experience and salary comparison data. Accessed through our main website, this is your 'garden shed of tools' to help you assess, plan, and build infrastructure to support a healthy and flourishing garden.
Last week, TCSA spent three days with the newly awarded Generation 20 teams from A+UP, Kauffman Leadership Academy, Pioneer Technology and Arts Academy, The Lone Star Language Academy, and Trivium Academy. Eager for information and full of joy for our unified mission of serving students well, they digested large quantities of information each day in preparation for their leadership roles from the onset.
As Dr. Alan Seay often says – running a charter school is much like climbing a mountain – exciting, inspiring, and more perilous than most people realize. He actually compares it to summiting the treacherous K2! I compare it to my experience on Mt. Whitney.
These leaders have identified the goal and are preparing to set out on the journey. Our hope in providing 'Launch Training' is to serve as their guide and coach – an amalgam of a Sherpa ('Watch out for Army Pass if going the back route' and 'don't miss Guitar Lake') and a mountain-loving REI worker ('Here are the critical items to have in your backpack' and 'best to have Cytomax and this light-weight half-dome tent').
As we reviewed the 10 systems of the Quality Framework and the related state performance measures, we attempted to stuff their packs to capacity with information, resources, and 'gear' that would help them make it successfully up the mountainside. And as a bonus over those few days, we were able to spend additional quality time with the latest visionaries to join the movement.
Congratulations again, Gen 20!
Time to take that hill!  
Laura Kelly