By Luz Gonzalez, SchoolMint, TCSA Solution Provider
There's no rest for student enrollment staff on public charter school campuses. But TCSA Solution Provider SchoolMint can take the guesswork out of strategizing for this next year's student recruitment effort.
Join SchoolMint student enrollment experts for a FREE, one-hour webinar on student recruitment and marketing at noon on Thursday, September 10.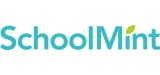 Learn where to start, how to be successful, creative ways to reach your target market, the importance of branding and messaging and more.
SchoolMint works with charter districts across the country and in Texas, including Achievement First, KIPP, Nobel Network, Life School, Faith Family and Brooks Academy, by taking the enrollment process online and mobile.
Jenniann Colon, the director of communications for Brooks Academy will be sharing some of her school's best-practices during the webinar. Brooks Academy utilizes SchoolMint to manage its lottery and waitlist and to communicate with parents through the enrollment process.

"Our operational processes have vastly improved now that we are using SchoolMint. SchoolMint has even helped with student recruitment by giving us insights into our enrollment data, which allows us to be proactive about our enrollment numbers. I can't imagine ever going back to doing things manually," Colon said.
SchoolMint is proud to be partnered with these great public charter school organizations and looks forward to working with many more of you by empowering you with tools and information for continued success.
Join the free webinar and gain a valuable look into student enrollment best-practices by learning about what's worked for other charter schools. Also, webinar attendees will be entered in a drawing to win a Google Chromecast!
Register for the How to Win at Student Recruitment and Marketing webinar.
If you would like to learn more, please contact me at luz@schoolmint.com. If you can't make the webinar, I can send you a recorrding of the webinar if you still register and send me an email. Also, if you have insights into what has or hasn't worked at your school, I would love to learn more about your unique experiences!
SchoolMint helps schools take their enrollment processes -- from student recruitment, applications, lottery, wait list and registration to payments -- online and on mobile. If you are interested in a demo, mention TXPartner to qualify for a 10 percent discount off your first year of SchoolMint!