Without assistance from bonds and local taxes, charter schools must rely on enrollment, foundations, and donations to subsidize their budgets. What's often underutilized are cost control protocols and efficient operational processes that move funds from operations to the classroom. One facet of campus operations that can be readily evaluated for savings is document management. Clemson University's recent analysis and overhaul of their managed document services resulted in an additional 2.5 million dollars in "new" revenue for the school.[i]  Such a comprehensive analysis is simply not possible without the assistance and collaboration between Clemson and its document management provider. Therefore, the most important decision for administrators shouldn't be which brand copier is better or cheapest. It's about choosing a business partner willing to do the homework to ensure every solution implemented provides the best value for the school.
Improve efficiency and profits will follow, it's a simple concept that requires constant self-analysis to ensure you're maximizing the resources and assets within your control.  Since joining Knight Office Solutions, I realized my best tools for new clients was my skillset as an entrepreneur, not a copier sales rep.  Instead of "selling" the customer, I focus on "informing" the customer. The more a customer learns about the copier industry, the more appealing our business model becomes to them. Some of the methods used in this industry were designed to subvert accounting departments and fiscal budgets with "hidden fees" and "overage penalties." Thus, making the already stringent audits even more challenging for administrators. KOS focuses on transparency and cost-savings. As a partner in a VAR IT company and working closely with tech directors of K-12s, I recalled most IT companies extended an "educational discount" either by the manufacturers or their distribution network. So you can imagine my shock and dismay, once I crunched the numbers and learned that public schools are being charged the same rates as some Fortune 500 companies. After a comprehensive evaluation on behalf of Wayside Schools, an additional $340,000 over the next 5 years of "new" revenue is now available for the school to address other important needs.
As a Solution Provider member of the Texas Charter Schools Association, we understand our responsibility and commitment to its school members. In the same way that each charter school serves the students of our community, our goal is to always serve each school with the same integrity, honesty, and excellence they deserve. So it's with great pride and honor to add Wayside Schools to our growing list of valued-clients from the TCSA. Per Deroald Hopkins, COO of Wayside, they "have been assessing and re-evaluating our core business functions to better serve all our campuses operationally.  How? By integrating more of our financial and operational processes and their related job functions.  Through the implementation and execution of a change management process for our entire organization, we can focus on better internal controls, streamlined and efficient workflow procedures, and all with a customer-centric focus on staff and our scholars." KOS was able to clearly understand Wayside's vision and help them accomplish their goals of streamlining and finding a potential area of savings – copier machinery.
As George Ross, owner of KOS states, "Charter schools should partner with KOS due to the fact that we have a specialist that understands their requirements. Typically their requirements fit into our business model of excellent customer service. Having local decision-making capability, charter schools can count on KOS to maintain their systems and provide timely expectations for any need that comes up."
KOS Austin began business 11 years ago when Mr. Ross became frustrated in how vendors were treating clients. Integrity and character are large keys to our 11 years of success in Austin. We want to build relationships with our customers, not just let them be a number in our system. As a local business, we can make quick decisions on issues that arise and adapt to clients' changing needs so they can focus on their core businesses and duties. Much like charter schools, we understand and value adaptability.
---
https://industryanalysts.com/ricoh-helps-clemson-university-overhaul-print-and-mail-and-generate-2-5m-in-new-revenue/
Of all the items on a charter school's lengthy procurement shopping list, furniture has to be among the simplest to purchase, right? After all, how much nuance could there be to buying chairs, desks, storage cabinets and the like?
Plenty, it turns out. "I would never say [school furniture procurement] is straightforward," observes Shannon Bradford, Senior Manager, Vertical Markets – K12, for Staples Business Advantage, the business-to-business division of the national office supply outlet. "There are so many things a school needs to consider when they are purchasing furniture."
As complex and high-dollar as furniture purchases can be, there's ample opportunity for charter school procurement decision-makers to uncover hidden value and make their dollars go further, but also the potential for them to leave money on the table, and to leave their students and staff with substandard equipment.
In the first of a two-part series, BuyQ speaks with experts from the world of school furniture procurement to uncover their suggestions on how charter schools can succeed with their furniture buys, year in and year out. Part 1 focuses on fundamental strategic considerations to lay the groundwork for smart furniture purchasing. In Part 2, we'll focus on the practicalities of the actual purchasing process.
Give true cost more weight than upfront price. Don't let a low initial price tag overshadow quality considerations, says Bradford. "Do you want furniture that lasts a few years or for decades? You need to look at the total lifespan of the product." Durability is especially important for high-use furniture, adds Karen Volner, National Business Development Director, Furniture, for the State/Local Government & Education (SLED) area within Staples Business Advantage.
Consider buying through a group purchasing contract or co-op instead of issuing an RFP or bid solicitation. "Utilizing a group or cooperative contract instead of issuing your own RFP or putting a purchase out to bid will speed up the process, and save you time and money," posits Bradford. Not only can group purchasing organizations and co-ops provide access to a broader range of vendors and products, along with deeper discounts due to their buying power, they also do much of the work of vetting multiple vendors/suppliers and setting terms, sparing schools compliance headaches and the substantial time commitment associated with managing an RFP or bid solicitation.
Prioritize your needs. Because there's no such thing as a bottomless budget, schools should get clear about their furniture procurement priorities before they start the procurement process, says Sydney Bear, a school furniture-focused account consultant for Staples in Colorado. "What's your priority for a particular purchase? If it's desks and chairs for students, then maybe you decide to spend more there and less elsewhere."
Put a premium on flexibility, mobility and power access. Multiple configuration options are a must in equipping the classrooms of today — and planning for the classrooms of tomorrow. So look for tables and chairs that are mobile and adjustable, configurable and modular, Volner suggests. "I recommend anticipating as few build-ins as possible." Also consider sit-stand desks, not only for their flexibility but for their ability to address childhood health and obesity concerns. And because cutbacks in custodial staff mean fewer hands to move furniture, consider purchasing furniture that's easy for classroom instructors to move themselves. In a digital-device-centric learning environment, "power is the number one commodity people are looking for," she adds. So be sure to specify furniture that comes equipped with enough power outlets.
Pay attention to compliance requirements and quality benchmarks. Some jurisdictions require that certain types of furniture carry indoor air quality certification. Others must adhere to product quality or sustainable materials benchmarks. Be sure to do your due diligence to confirm if any such requirements apply to your organization. Asking the legal counsel or compliance officer for your organization is a good first step.
Get input in advance from key staff members. Chances are the people for whom moving furniture is part of their job description — maintenance, custodial and buildings & ground staff — will have some valuable insight into what types of furniture work best in certain spaces. The interplay between tech devices and lighting in specific spaces may also factor into the type of furniture chosen for those spaces, so be sure to consult tech staff early in the process.
Interested in learning how Staples Business Advantage can help you furnish your school, classroom or cafeteria? Contact Shannon Bradford, Senior Manager, Vertical Markets – K12, Staples Business Advantage, at shannon.bradford@staples.com or 336.207.5554.
Have you thought about the steps you'll take between now and April to improve student performance? Specialized instruction and tutoring is a great way to give students the tools they'll need to shine at the end of this school year.


Proximity Learning is one of TCSA's newest Elite Providers offering a suite of online learning options, including affordable, convenient tutoring with certified instructors dedicated to specific subject areas.
"Our partnership with Proximity Learning allows us to expand and benefit Greenville Public Schools with a highly qualified team of experienced educators without any issues or impact to our system's existing educational programs and current facility."  – Dr. Leeson Taylor, Former Superintendents of Greenville Public School District, MS.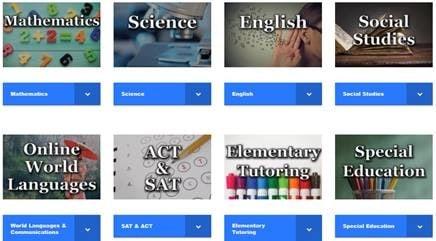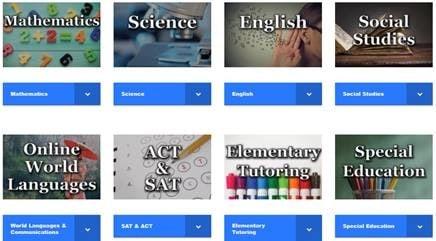 Proximity offers district-wide packages for one-on-one or group tutoring sessions in 30- or 60-minute increments. Tutors are available before, during and after school. If your district isn't ready to commit to a package, families have the option of purchasing their own tutoring sessions in a variety of subject areas.
Contact Zach Harris or Erin Tholen to learn more about online learning options for your students.
Studies have shown that in a student's years between kindergarten and their senior year, he or she will spend the equivalent of one school year's time with a substitute teacher.  School administrators use a lot of energy and lose a lot of time in the recruitment, hiring, training, payrolling, and scheduling of substitute teachers. 
These activities can be even more challenging for charter schools because some are not located in large residential areas and face tougher challenges in recruiting and retaining valued substitutes.
Outsourcing substitutes is becoming a much more widespread practice among schools for the advantages it offers schools and substitutes such as weekly payroll, call centers, training, workman's compensation, affordable care act, and time spent on these activities.
SubTeachUSA and ESS Company collaborates with TCSA as an Elite Provider of substitute outsourcing and has over fifteen years of experience in the placement of quality substitutes in the classroom. 
"I am still very pleased with the level of customer service I receive from SubTeach.  I have communication with them on at least a weekly basis and any other time it is needed.  The sub pool is continuing to grow and the fill rates have steadily improved from last year."
Ryan Harris, Executive Director of Human Resources
Faith Family Academy, Dallas TX
One of its co-owners is a former substitute teacher who wanted to broaden opportunities for people like her that needed a flexible schedule to attend to her own children.  One of its leadership team is a retired principal whose district was the first to use SubTeach and continues with them today.
To learn more about TCSA's partnership with SubTeachUSA, contact Erin Tholen.  To speak directly with SubTeach, contact James Brittingham, Assistant Director of Operations (the retired principal).
In 2018, it's expected that nationally the demand for and expansion of charter schools will grow, but the challenges of funding such endeavors will likely also increase. Despite a promising budget from the current administration to increase funding for charter schools, there are strong opponents in local government and traditional ISDs that view charter schools as competition for education dollars. Demand for equipment to drive learning in the charter classroom could go unmet if schools have trouble partnering with companies to make technology acquisition more affordable.
Revive IT, a computer refurbisher, believes that their commitment to community revitalization includes charter schools. Seeing a technology gap in charter schools that struggle with funding, they know their business model to refurbish computer equipment for resale is a perfect fit for charters balancing tight budgets with the need to educate and expose students to technology. To date, Revive IT has partnered with nearly 50 districts throughout the country. Many of these schools serve vulnerable communities, so the impact of these relationships goes far beyond technology.
"Our school...has 80 - 85 percent (of students) that are at free or reduced lunch," said Jesus Armenta, Principal at New World Educational Center in Phoenix. "Many students don't have access to a computer at home." Revive IT proposed creative solutions to make the purchase of refurbished equipment a reality at New World.  
"They really are seeing school not just necessarily as the place where they come and learn, but that learning can happen anywhere. There's definitely magic happening," agreed Lisa Smith, STEM teacher at New World.
Data suggests that such partnerships are crucial to student success. Studies released on personalized learning (PL) in the classroom, particularly in schools that use technology to deliver it, are promising. In particular, a report from the Bill and Melinda Gates Foundation and the RAND Corporation found students do better on computer-based reading and math assessments in schools that use PL approaches. So, partnerships that allow for more cost-effective technology to be placed in students' hands not only satisfies budgetary concerns, it creates a lasting legacy as each student advances in their education.
"We see that big ripple effect - it's affecting our future. Revive IT is making an impact more than they know," agreed Armenta.
"Our vision as a company is in part to be responsible to our community," said Revive IT CEO Chris Ko. "In these school partnerships, we are not only equipping them with technology, we are also equipping each student with critical tools to compete, succeed and thrive in their communities, and the workplace."
For the past four years, the Texas Charter Schools Association (TCSA) has offered nationally negotiated pricing on furniture through Staples Advantage and Hertz Furniture. This year, nationally negotiated pricing with Hertz Furniture is no longer available. However, we have good news! Staples Advantage is offering TCSA members even more benefits than before! When compared with other Texas cooperatives, the TCSA contract offers a greater selection of products, deeper discounts, and low service rates - Staples Business Advantage can transform your public charter school for less than you expect. Save on the top brands with tiered pricing on more than 50 vendors, space planning and design, installation services, and more.
Take advantage of a free needs assessment leveraging Staples' dedicated furniture team to support your next project.
Turn-key solutions so customers have the selection of product that is most appropriate for each specific need and application.
Leverage the vast network of vendors to meet the ever changing construction and quality benchmarks for schools.
Transition planning-Have a current furniture vendor, but thinking about making a change? Let Erin Tholen know how she can support you.
From classrooms and specialty rooms to auditoriums and common spaces, Staples Advantage furniture experts work directly with you to create an environment that encourages learning inside and outside the classroom.
One last thing: know your cooperative pricing. When compared with other Texas cooperatives, TCSA's Staples Advantage contract offers so much more.
A greater selection of products
Comparable or BETTER pricing in 99 percent of the listings with consideration of the location of the supplier (local Texas manufacturers will incur lower freight rates such as Smith System, Paragon, USA Capitol, Acrtobell, etc.).
Deeper discount offerings for mid- to large size projects in 63 percent of the brands.
Transparent, not-to-exceed service rates provide auditable pricing below standard market rates.
By: Lory Pilchik, SchoolMint CMO
Is your public charter school managing enrollment manually and struggling with paper forms? If your team has considered automating your enrollment processes, including application and lottery management, you'll want to check out SchoolMint, a long-time Texas Charter Schools Association (TCSA) Solution Provider.
SchoolMint is a cloud-based student enrollment and school choice platform helping schools streamline student registration and re-enrollment, application and lottery management, communications and payments, digital forms, and document uploads. SchoolMint serves more than 3,000 schools worldwide and works with various leading public charter schools in Texas including YES Prep, IDEA Public Schools, Life School, Southwest Preparatory, and KIPP San Antonio and KIPP Dallas-Fort Worth, among others.
In fall 2015, KIPP DFW was seeking an automated application and lottery system to scale with the charter network's growth goal of enrolling 5,000 students by 2020. Their previous paper-based system was labor intensive. Staff members were spending up to 25 percent of their time managing the application process and continually placing calls to families to track down the status and clarity of applications. "The staff was drowning and we knew we had to improve our internal process," said Cara Eng, the director of regional operations at KIPP DFW. "We needed an efficient system that would help free up staff time, more easily manage and report on student data, and better communicate with parents.
For KIPP DFW, SchoolMint was a game changer. SchoolMint's online system allowed KIPP DFW to easily manage the application and lottery process with accuracy and integrity. SchoolMint eliminated the need to manually clean up application data, which previously took weeks to complete, and provided staff with tools to easily control that data, generate robust reports, and electronically communicate to families about their child's application status. "On top of being cost-efficient, SchoolMint is very user-friendly for our staff, as well as our parents," said Eng. "It also allows us to view and analyze student data and make the best recommendations to families - a huge plus for us as we continue to grow our footprint."
In addition to streamlining enrollment processes such as application, registration, and lottery management, SchoolMint's seamless data integration with student information systems allows schools to send critical student information into their SIS seamlessly. SchoolMint is available both on web and mobile, ensuring all families can succeed in sending in and accessing critical information. Finally, its user friendly design and availability in multiple languages, transforms the end-to-end enrollment experience for staff and parents.
Interested in learning more? Join our upcoming webinar on 'Recruiting a Diverse Student Body' on Thursday, September 22 at 2 p.m. CT. Join Summit Public Schools and Blackstone Valley Prep for a conversation focused on how and why these leading charter schools uphold diversity as a core value and how it influences student recruiting strategies. Register here.
If you are interested in a personalized product demo, contact SchoolMint at info@schoolmint.com. If you will be at the TCSA Conference, make sure to drop by Booth 43!
The Texas Charter Schools Association (TCSA) hosted a training specifically for its Solution Providers last week. More than 30 representatives attended this half-day training which was held at the J.W. Marriott in Austin as a preview for the upcoming Texas Charter Schools Conference in October.
TCSA's Solution Provider program is designed to help facilitate public charter school leaders and educators with quality products and efficient services to meet their needs. TCSA's Solution Providers are committed to offering competitive pricing and high-quality customer service. Attendees were eager to gain knowledge on how best to approach the unique charter market and how to be a partner in the movement.
TCSA's Executive Director David Dunn opened the meeting and delivered remarks to welcome attendees. Afterwards, Chris Busse, the Vice President of Quality Initiatives, presented information on the history of public charter schools in Texas. This was followed by a legislative update and a discussion on growth of the sector. There was even a panel of veteran Solution Providers with representatives from Wortham, Mobile Modular, and Champions who shared success stories and answered questions from new partners and exhibitors.
The day ended with a presentation on the upcoming Texas Charter Schools Conference and a sneak peek at the exhibit hall space. If you are interested learning more about TCSA's Solution Provider program or need help finding a Solution Provider, contact Nadia Luna.
Texas Charter Schools Association (TCSA) held its quarterly Member Council Meeting last Friday, February 5, 2016.  More than 30 attendees representing more than 20 organizations participated in this day-long meeting held at our sponsor's, Houghton Mifflin Harcourt, office in Austin. 
After a brief welcome and introductions by TCSA's Executive Director David Dunn, General Counsel Lindsey Gordon provided legal updates to the group covering a range of topics including the impact of the new Open Carry laws (HB 910) on school campuses and separately, the new Open Meetings Act requirements.  Additionally, she provided a briefing on HB 2610; information on the issue concerning the disposition of charter school properties; and the open comment period for proposed rules.
TCSA Members also received a briefing from Veronica Garcia, the Vice President of Government and Public Affairs, on Charter Schools Now, a newly formed 501 (c) (4) non-profit corporation, as well as the current status of TCSA's advocacy efforts including updates from the Senate Education Interim Hearing which discussed the implementation of SB 2, disposition of property, and public charter school facilities funding.
Laura Kelly, TCSA's Director of Quality, gave a presentation to members on the TEA's Charter Schools Performance Framework outlining important deadlines and concerns.  As part of the presentation, she walked through a sample report with our members.  Following this presentation, Director of Training Services, Paula Moeller provided dates for upcoming training and professional development events and showed the group the newly created Learning Zone, TCSA's centralized training website.  One of the primary training opportunities is TCSA's Annual Conference which will be held in Austin on October 3-5, 2016.  Make sure to sign up for early registration!
TCSA's members last met in October at the annual conference in San Antonio, so this was an opportune time to share information and best practices, receive updates, and ask questions from the staff.  We want to thank our sponsors, Houghton Mifflin Harcourt, for hosting the meeting and for their services as one of our solution providers.  We encourage all of our members to attend the next Member Council Meeting on April 28, which will be held at the Texas Computer Education Association (TCEA) Conference Center in Austin at no charge for TCSA members. Look for more information on the events section of TCSA's website.
See photos from the February 2016 Member Council Meeting
By Luz Gonzalez, SchoolMint, TCSA Solution Provider
There's no rest for student enrollment staff on public charter school campuses. But TCSA Solution Provider SchoolMint can take the guesswork out of strategizing for this next year's student recruitment effort.
Join SchoolMint student enrollment experts for a FREE, one-hour webinar on student recruitment and marketing at noon on Thursday, September 10.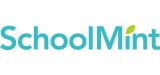 Learn where to start, how to be successful, creative ways to reach your target market, the importance of branding and messaging and more.
SchoolMint works with charter districts across the country and in Texas, including Achievement First, KIPP, Nobel Network, Life School, Faith Family and Brooks Academy, by taking the enrollment process online and mobile.
Jenniann Colon, the director of communications for Brooks Academy will be sharing some of her school's best-practices during the webinar. Brooks Academy utilizes SchoolMint to manage its lottery and waitlist and to communicate with parents through the enrollment process.
"Our operational processes have vastly improved now that we are using SchoolMint. SchoolMint has even helped with student recruitment by giving us insights into our enrollment data, which allows us to be proactive about our enrollment numbers. I can't imagine ever going back to doing things manually," Colon said.
SchoolMint is proud to be partnered with these great public charter school organizations and looks forward to working with many more of you by empowering you with tools and information for continued success.
Join the free webinar and gain a valuable look into student enrollment best-practices by learning about what's worked for other charter schools. Also, webinar attendees will be entered in a drawing to win a Google Chromecast!
Register for the How to Win at Student Recruitment and Marketing webinar.
If you would like to learn more, please contact me at luz@schoolmint.com. If you can't make the webinar, I can send you a recorrding of the webinar if you still register and send me an email. Also, if you have insights into what has or hasn't worked at your school, I would love to learn more about your unique experiences!
SchoolMint helps schools take their enrollment processes -- from student recruitment, applications, lottery, wait list and registration to payments -- online and on mobile. If you are interested in a demo, mention TXPartner to qualify for a 10 percent discount off your first year of SchoolMint!