The grassroots team is hard at work as the current school year comes to a close.  From direct parent training to hosting on-campus events to bringing elected officials to your schools, we want to support your advocacy needs!
Last week, Texas Charter Revolution wrapped up a series of 4 neutral candidate forums leading up to the important May 22nd runoff election.  These events brought TCSA member schools together with their families and community members to provide candidates the opportunity to meet with their constituents.  Check out video and photos of the Austin, San Antonio, and Dallas forums on the Texas Charter Revolution Facebook page.  In addition, a San Antonio mom talked about why these forums are so important to her and this Austin charter school board member and mom shared her perspective about what an event like this means to her family.
If you are not already, here are five EASY ways to stay engaged about our events and grassroots advocacy opportunities for you and your families across the state:
Text COUNTMEIN to 52886 and follow the easy instructions to receive future action alerts. Events in the legislative world happen quickly, and it's important that we can reach our supporters with up-to-the-minute alerts
Contact us smedlock@txcharterschools.org to set up a unique training opportunity, tailored just for your parents, staff, leadership, or alumni
Contact us mfernandez@txcharterschools.org to learn how to incorporate a no-cost TAKE ACTION campaign into your application and enrollment processes
RSVP for the May 22nd webinar by emailing kbritton@txcharterschools.org focused on grassroots advocacy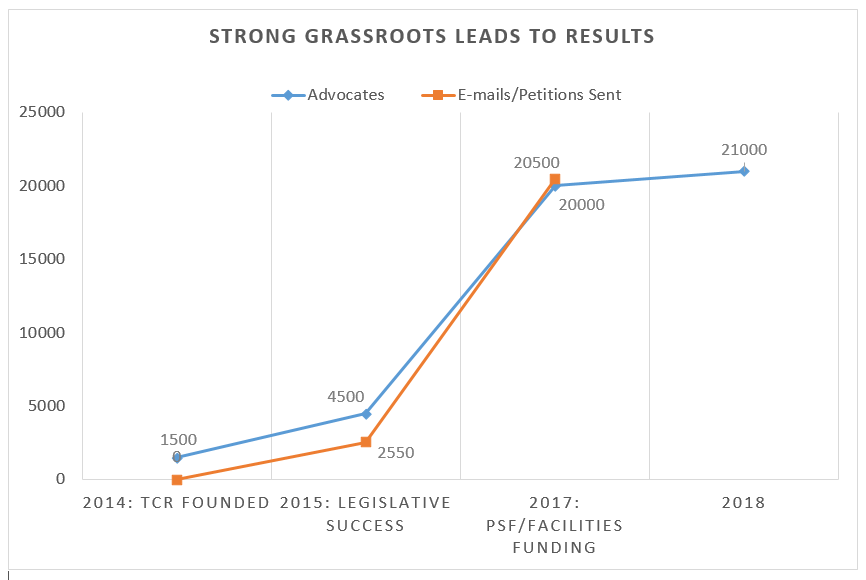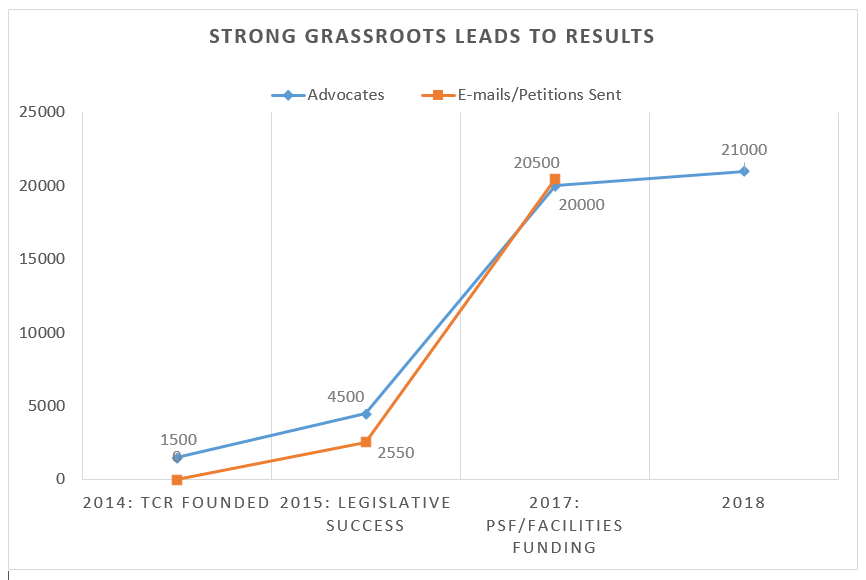 The Texas Charter Revolution has come a long way in the last four years.  Our supporters have stepped up in big ways to support historic legislative wins, but there is still much work to be done!
The next legislative session is a few short months away, and already public charter school issues are a hot topic of debate in and around the Texas Capitol.  It is imperative that elected officials – or those seeking elected office – hear from public charter school families.  NOW IS THE TIME to engage with our team so that we can give your school community all the tools that it needs to stay involved.
It is imperative that elected officials – or those seeking elected office – hear from public charter school families.  Be sure to read and share this important piece by Dr. Becky Goode, your elected advocacy chair, about the importance of participating in the May runoff election.
Today the charter school movement achieved an important win: the State Board of Education voted to give qualifying charter schools earlier access to the recent increase for Permanent School Fund bond guarantee program. The new effective date is February 1, 2016 as opposed to the previous effective date of September 1, 2016. This vote is significant because it will literally save certain charter schools millions of dollars, directing more money to the classrooms.
Participation in the PSF Program allows charter schools to receive lower interest rates on their bonds. This program is smart and saves public funds. When qualifying charter schools are able to access the PSF Program they realize millions of dollars in savings in renovation and new construction financing. That savings translates into millions of dollars heading into the classrooms instead of high interest loan payments. This is a win for charter schools and a win for taxpayers!
Please reach out to your SBOE member, thank them for their vote today, and invite them out to your school. Give them an opportunity to see first hand the amazing work you do each day with our charter school students. Let us know if you would like our support in coordinating a visit; we are always here as a resource.  
If you need help locating your State Board of Education representative click here.