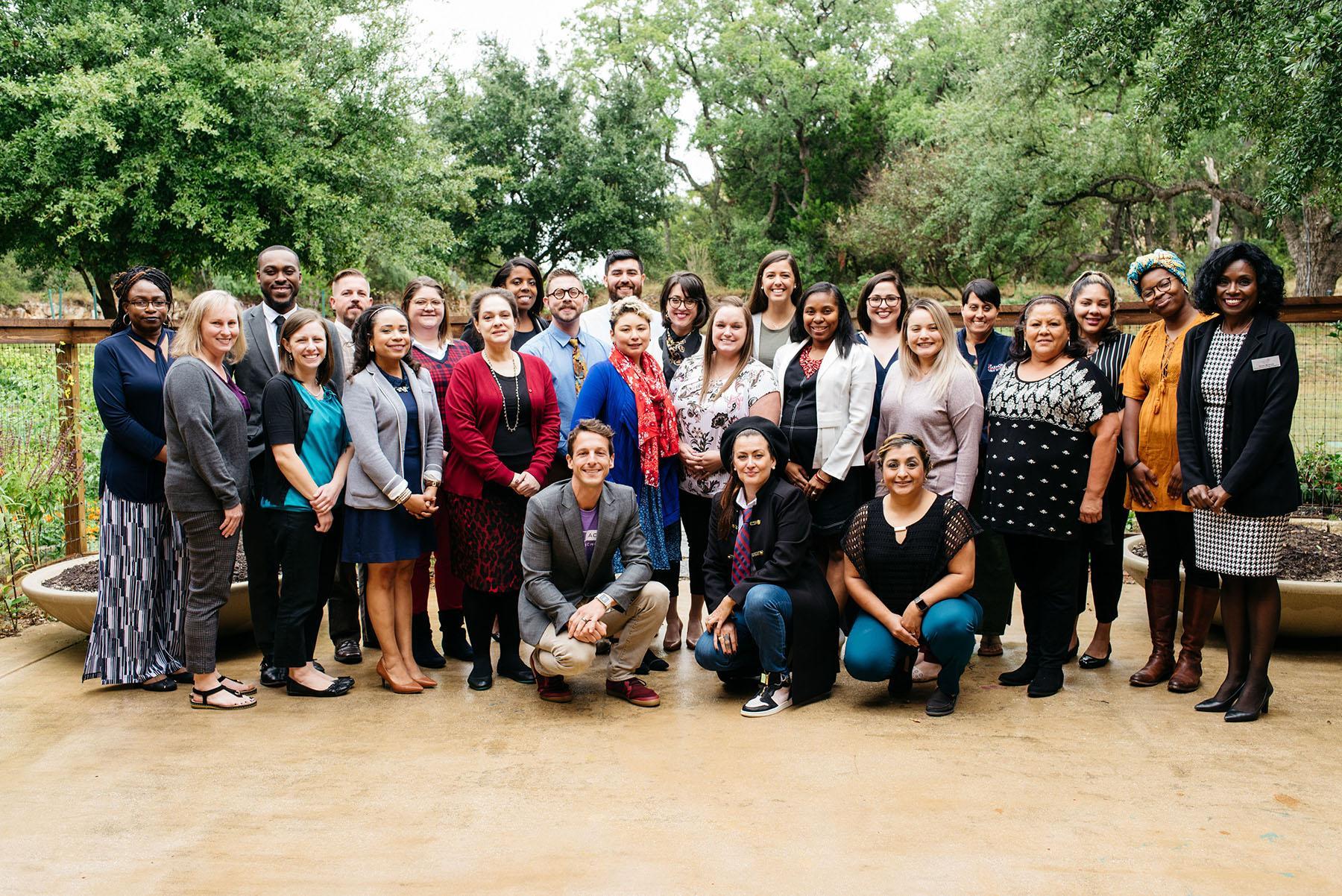 The Teacher Advocacy Leadership Institute (TALI) is a year-long fellowship for educators from public charter schools. TALI gives teachers from across the state the opportunity to connect with policy and advocacy experts and elected officials in order to strengthen their individual leadership skills and to learn how to become effective advocates for students and families.
TALI fellows receive monthly training that prepares them to elevate their voices and make a lasting impact. They write op-eds, testify at legislative hearings, and share their stories directly with lawmakers. The fellowship also brings together a community of teacher advocates who support each other's work and share strategies as they fight on behalf of great public schools for all Texas children.
Contact Shreé Medlock, Vice President of Strategic Engagement
"For general assistance with advocacy questions or needs outside of the Central Texas or Houston areas, please contact our general advocacy email and a member from our advocacy team will follow up with you as soon as possible. Thanks again, and welcome to the fight!
Charter schools enable teachers to…
Prepare students for future successes. Teachers at charter schools prepare students to achieve strong academic outcomes and succeed in college and beyond.
Meet students' unique learning needs. Teachers at charter schools give each student personal attention to meet them where they are.
Have the flexibility to use creative teaching methods. Teachers at charter schools use creative approaches to tailor teaching to best suit students' needs.
Bring innovation to public schools. Teachers at charter schools are always working to develop innovative ways to teach every student in ways they learn best.
Bring passion to teaching young people. Teachers at charter schools are passionate, committed educators who can give students the great education they deserve.
Receive support to grow as adult learners. Teachers at charter schools gain valuable skills and knowledge that equip them to give students a high-quality education.
Meet the 2019-2020 Fellows
Austin
Jennifer Cephus, KIPP Austin Leadership Academy
Tanya Reyes, Harmony Science Academy
Miriam Rodgers, Meridian World School
Mark Rogers, Austin Achieve Public Schools
Aryn van Steijn, Chaparral Star Academy
Amber Frasher, Harmony School Academy
Dallas and Fort Worth
Rachel Barrett, Leadership Preparatory School
Elena Creixell, Great Hearts Irving School
Sondra Hoppe, Education Center International Academy
Brandi Weaver, Legacy Preparatory Charter School
El Paso
Valerie Astorga, Harmony School of Innovation
Marilyn Owens, Harmony School of Excellence
Houston
Ricca R Dickens, YES Prep Public Schools
Byron Hannah, YES Prep Fifth Ward
Camendra Jefferson, Ed.D., YES Prep Public Schools
Ryan Martinez, YES Prep Brays Oak
Mandy Peyrani, Harmony School of Endeavor
Debbie Ramos, YES Prep Brays Oak
Tamira Samuel, YES Prep Northline
Abigail Solis, YES Prep Hobby
Jillian Suan, YES Prep White Oak
San Antonio
Jennifer Aceves, School of Science and Technology Central Office
Brandon Aniol, Great Hearts Northern Oaks
Chanel Ashley, Harmony School of Innovation