For 25 years, public charter schools in Texas have created new educational opportunities that help our students thrive. More than 377,000 students attend public charter schools in Texas, guided by 20,000 committed educators. They are geographically diverse, spanning Amarillo to El Paso and Dallas to Brownsville. And so too are their reasons for choosing public charter schools.
So, why do teachers and leaders choose charters? Here are some of their amazing stories and viewpoints:
Danielle Navarro - Teacher, Lighthouse Public School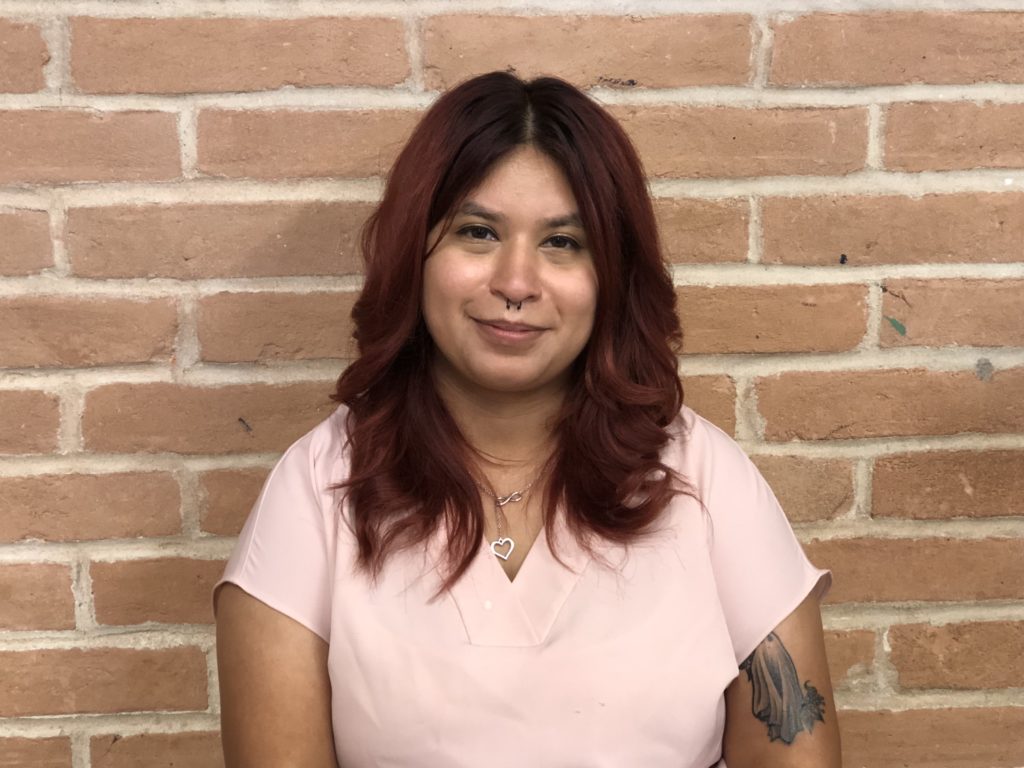 When I first began my journey into the world of teaching, I wanted to work in special education with students with special needs. I didn't know there was a whole other world of students with special needs aside from special education until I found my home at Lighthouse Public School.
Lighthouse is a Title I public charter school in San Antonio, lovingly called the best kept secret on the West Side. Title I schools have higher than average rates of students affected by poverty. That's also true of Texas public charter schools overall, which serve more students from the lowest-income homes than traditional ISDs. I always thought I'd end up in an ISD teaching, but once I met the students and got to know the population we served, I fell in love with Lighthouse.
For our student population, we believe in serving the "heart before head." Before we can ever teach the students their ABC's and 123's, we have to begin at the basic needs of Maslow's Hierarchy of Needs: food, water, shelter, safety and security, and then social-emotional needs.
This September, Lighthouse will mark its 20-year anniversary of teaching the "head." But we opened up the heart of our school last fall with a ribbon cutting for three spaces on our campus: the Nest, Feathers, and Seeds. (We are the home of the Seahawks, and love a good play on words.)
The Nest is where our Licensed Master Social Worker (LMSW) and her interns are housed. They serve the social-emotional needs for our students, teachers, and families by providing a safe space for discussion, as well as education for families who may need access to community resources.
Feathers is our clothing closet where students can grab clothes, shoes, or toiletries if needed. Seeds is the food pantry where students and families have access to shelf-stable foods if they are in need of a meal.
"I wish [other schools] had a system of love, support, and comfort adding to the fact that I can focus and learn something new and what I love everyday." These are the words from a poem written Stacy, a ninth-grade student, during the ribbon cutting for the Nest, Feathers, and Seeds.
When speaking to Stacy about the impact these resources have on her and other students, she said, "Without them, I don't think I would be here right now. It helps us with mental health and in the classroom and it makes us feel safer."
In areas and schools with higher rates of economically disadvantaged families, basic needs affect students' education. We cannot shove information at students, hoping they grasp onto it, when their brains are in survival mode. At Lighthouse, we are meeting those basic needs of students and their families so that they know when they are here, they are home. When they're here at Lighthouse, they are safe.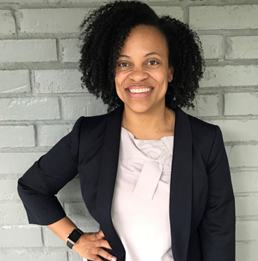 Lourdes Ollivierre - Teacher, YES Prep Public Schools (Houston)
I chose to teach in a public charter school because no matter the student's background, they deserve a quality education. Growing up was rough. Living in a low-income single parent household and in the projects where it's stereotyped that all will go down the path of destruction. Thankfully, I had a mom who encouraged me to break the stereotype and do my best. Not all students have a parent that will encourage them because they are just trying to survive. Public charter schools give those students the opportunity to get that encouragement and receive the best education without paying or living in an upper-class neighborhood.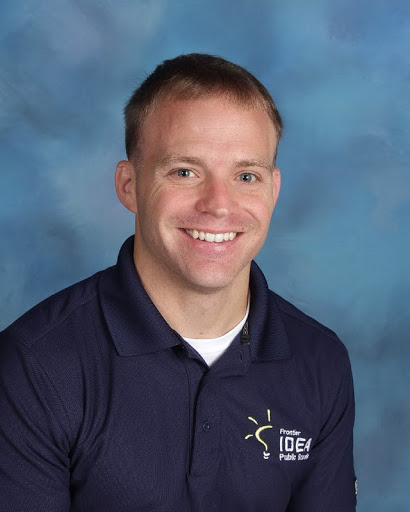 Scott Frank - Teacher, IDEA Public Schools (RGV)
As a teacher who has taught abroad in Kosovo after a genocide and here in the Rio Grande Valley among some of the highest dropout rates and poverty in the nation, I have seen the power an education can give a child. We should continue to fight to make charter schools an option for families to ensure under-served communities are given a more dignified chance to overcome socio-economic hurdles while also forging ahead in revolutionary teaching methods which can benefit all our youth regardless of income. The Iroquois Nation always look ahead seven generations ahead when making decisions. All of our students deserve a chance so that seven generations from now, the issues we confront of inequality of opportunity in education are wiped clean: charter schools offer the best hope at this chance. Don't we owe it to our youth to try?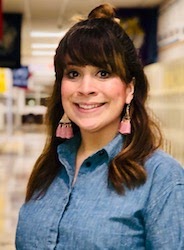 Cristina Correa - Teacher, IDEA Public Schools (San Juan)
Ten years ago, I joined a team of 16 teachers and 240 children on a humid August morning to found IDEA College Preparatory San Juan. Because our dreamers have gone on to achieve bachelor's and master's degrees. Because in just two short weeks, children who would have gotten lost in the shuffle elsewhere – children who would have been given up on, stereotyped, and probably even arrested – will cross the stage and receive their hard-earned high school diplomas. Because, for us, this is the right choice. When our communities provide choices for children, we open new and often unexplored pathways ripe with opportunity. Choice means that children who are new to our country can be taught in a dual language setting that equips them with the adaptation skills necessary to build upon their prior knowledge. Choice means that children in our special education program have the same access to rigorous, diverse content in the general classroom setting. Choice means that I get to observe how the tireless work of our faculty is changing the life trajectory for entire families. In short, choice is right for our children.

Amanda Griffin - Teacher, Meridian World School (Austin)
In a public charter school, we have the opportunity and flexibility to truly meet the students where they are with our curriculum and create a learning environment that welcomes ALL students, regardless of any identifying factors such as race, ethnicity, religion, socioeconomic status, etc. In my classroom, I have the freedom to make decisions for my students as to how quickly to move on to the next topic or concept, as our pacing is not dictated by a district calendar or scope and sequence document. If my students need more time to process something, I can give it to them! On the flip side, if I pre-assess for content and my students are already proficient, I can move on to the next topic at their pace or extend their learning through inquiry and research. My administration trusts my knowledge as an educator to make the best decisions for my students, which was not the case when I worked in a traditional public school.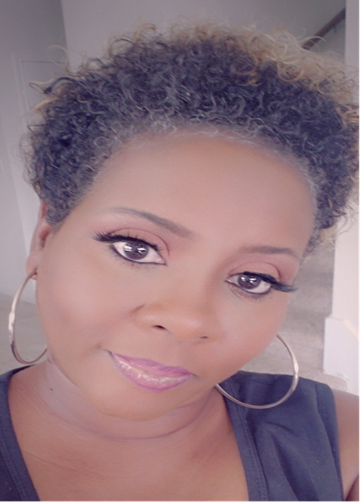 Ara Duke - Teacher, IDEA Public Schools (Austin)
Charter schools allow for students and teachers to come together and collaborate on curriculum and learning methods that address the needs of the students. Students in charter schools have an opportunity to learn outside of the box and explore different methods and innovations of learning. Charters were not designed to be "cookie cutter" schools that mimic traditional public education, but independent organizations that will provide an equitable education for communities mostly built of minority and lower socioeconomic families. In my tenure within the charter school community, I have watched the diversity of educational practices that have produced students who are confident, strong and successful in their educational endeavor.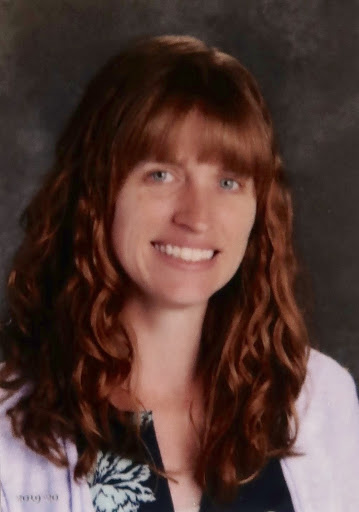 Lesley Williams - Teacher, Goodwater Montessori (Austin)
As a Montessorian, I lean on the words of Dr. Maria Montessori: "If education is always to be conceived along the same antiquated lines of a mere transmission of knowledge, there is little to be hoped from it in the bettering of man's future." Dr. Montessori created a method, based on scientific observation, that strived to prepare the child for their unique time and place. However, in the year 2020 we have only around 500 public Montessori programs across the United States due to the difficulties of Montessori fitting into traditional ISD programs. Charter Schools give Montessorians, and many other educators, the flexibility and autonomy to meet the needs of all children. The Montessori charter schools I have been fortunate enough to work within have strived not for top performers, but for reaching a diverse population of children. We look at our own biases and work to break them down. We actively reach out to families within our communities who may not have the resources to know they have other options for their children.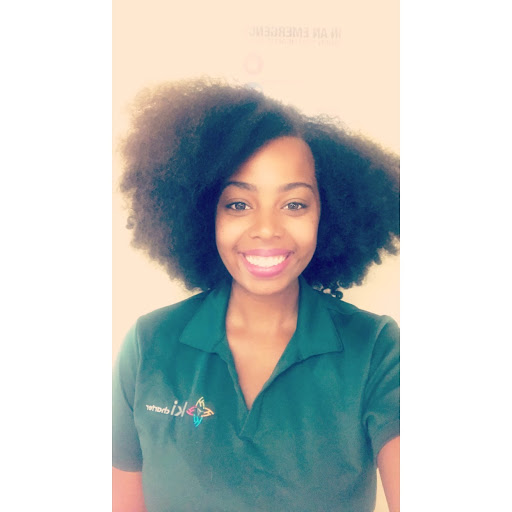 Meagan Holmes - Ki Charter Academy
We need school systems that are able to identify and understand the specific needs and challenges of students -- and charter schools can accomplish just that. I am a fifth-year secondary science teacher at Ki Charter Academy, which serves students who reside in residential facilities and juvenile detention centers. With small class sizes and engaging curriculum, our facility excels at reducing learning gaps to help students learn behavioral management strategies and communication skills. Our organization plants seeds of change in our student population to help maximize their potential, growth, and success. We believe that "every change has a story," so we are not only educating students to learn, but we're helping them change the way they think about education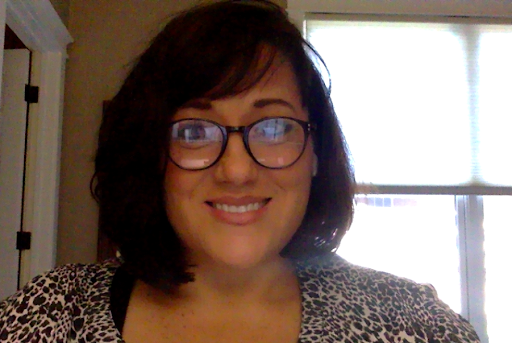 Wendy Riley - Meridian World School (Austin)
I taught 10 years in a system where a big district curriculum person told me what to teach, when to teach it, and was even writing my assessments. This did not allow me to best meet the needs of all learners and most often produced mediocre results. I was tired of being part of a system that graduated students who lacked basic reading and math skills, tired of being undermined by someone who did not know me and who certainly didn't know my students, and tired of feeling like a failure.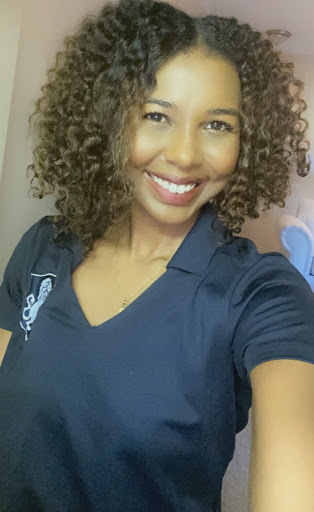 Ariele Kinney - Teacher, Great Hearts (Fort Worth)
Charter schools provide equity and opportunity to all students no matter race, creed, age, or ability. Charter schools are available so parents can choose which school fits best for their child's academic and physical needs without paying a dime. We must continue the fight for charter schools because charter schools often specialize in students with disabilities. I work for Great Hearts Academy at the Lakeside campus in Fort Worth and we have really developed our special education department by hiring teachers, reading and math interventionist, counselors, nurses, occupational, and physical therapists to help those students with physical, emotional, and learning needs. Our campus, and other charter schools, have provided electronics and redeveloped plans so students receive the same support during distant learning as they would in person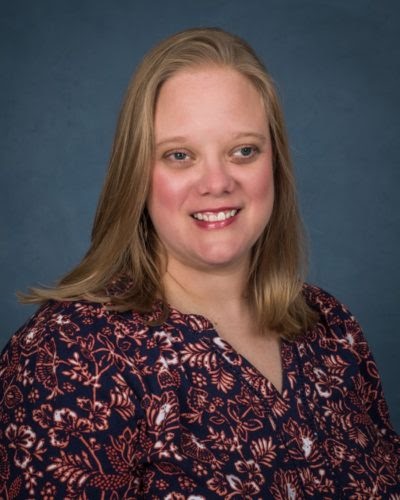 Leslie Cook - Teacher, Fort Worth Academy of Fine Arts
One of my seniors showed me a photograph. "Look, Mrs. Cook!" he said. "Don't I look weird?" I hadn't recognized the boy in the picture. He was only six years younger there, and the blue eyes, blond hair, and dimple were the same. But the young man in front of me was a gregarious, energetic, passionate human who lives for the stage, sings his responses in class, and pirouettes down the hall to 2nd period. The boy in the photograph… his eyes were blue, but sad and lonely, not glittering with mischief. His hair was blond, but slicked with sweat from the football helmet he held, not rakishly styled like his favorite musician. "FWAFA saved me. I wouldn't have survived much longer like that." Traditional public school is wonderful for many students, but some just don't fit there. This one hadn't. He couldn't find a place to be himself in his ISD, but he did at our little arts charter school, where he discovered the support, community, and direction that all parents wish for their kids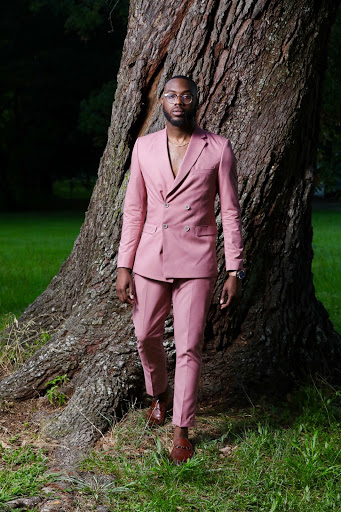 Marquez Davis -Teacher, KIPP Texas (DFW)
As a product of an inner city neighborhood and school, I can attest to the power that charter schools provide under-resourced communities. For families, a charter school represents equitable access to opportunity, which for an extended period of time was missing from the public school system.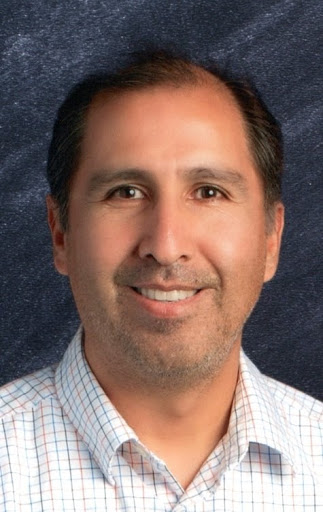 Oliver Perez - A Plus Academy Charter Schools (DFW)
After 12 years of teaching in the United States, coming from Monterrey, Mexico, this is my first year teaching in a charter school. I have seen how my school is matching students with the right teachers to receive better support. I see the leadership and passion of teachers who give their best for those students and their parents who want a better education. At my school I saw that parents enrolling here couldn't find options in their school district -- or simply found those schools didn't want to bother to really teach their child. This was really discouraging and opened my eyes that this is not right.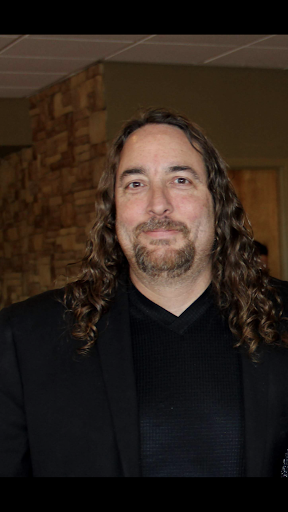 James Hamilton - Teacher, Da Vinci School for Science and the Arts (El Paso)
This is my 25th year teaching in the public school system. When I started teaching in a charter school in 2015, I was so amazed by the difference between charters and traditional district schools. At a charter school, these kids truly love each other. They have spent so much time with each other -- a lot of them have been with each other since kindergarten all the way to high school. The support they give one another is amazing. I mean, if I asked the kids to clap for a student in a big district school, I would get trickles of applause. Here, the kids scream and encourage one another. Here at Da Vinci, every student from our graduating class receives scholarships and moves on to college. I feel if a child goes to a charter school, that they come out better educationally and emotionally.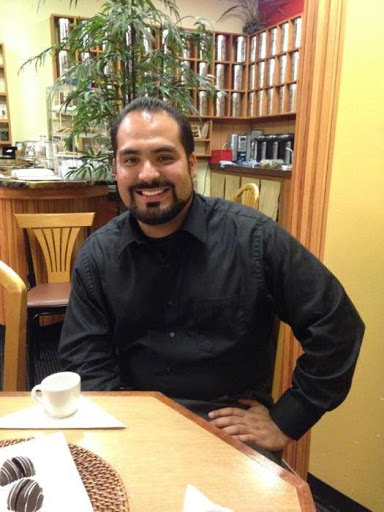 Jose Rivera- Vista Del Futuro (El Paso)
I support charter schools because I have seen how they can complement our kids' education by addressing individual needs of students, expanding the curriculum, and providing quality instruction. Charter schools don't limit themselves to teaching to the test, but instead try to find alternatives to achieve similar goals. At our campus, the school provides a rigorous, integrated curriculum with an Arts, Science, Technology, Engineering, and Mathematics (STEM) focus. Classes are small and our teachers promote a personalized learning environment. Parent involvement is encouraged and supported. This model in turn has helped many of our students achieve their academic goals by allowing them to develop intellectually, socially, and artistically.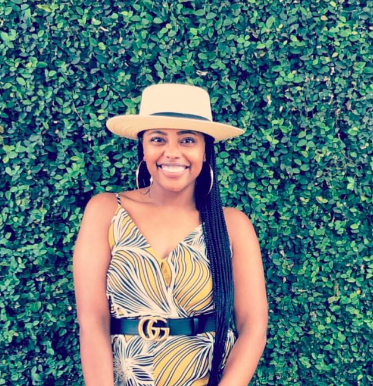 Alicia Williams - Teacher, KIPP Texas (Houston)
I teach 6th grade Social Justice at KIPP Prime College Prep. I have been working in a charter school for the past five years. I believe in charter schools and have seen how they have been able to provide excellent educational opportunities to children in marginalized communities and that would otherwise not be able to receive a quality education. Education lays the foundation for the trajectory of your life. The effects of a poor education are multi-generational and are linked to higher rates of poverty, incarceration, unemployment, and poorer health outcomes. Our education system is flawed and too many

Rebecca Gieskes - Teacher, YES Prep (Houston)
I grew up in a low-income community and was raised by a single parent working multiple jobs just to get by. My zip code determined my quality of education, which is true for so many in this country. As a first-generation college student, I saw the disparities in our education system by hearing from experiences of my affluent peers. They had choices and options in their educational career due to their parent's income level. I did not. I have worked in a private, public, and charter school for the last 13 years. The last 10 years, I have chosen to work in a charter school. I enjoy being the exception to the status quo. I enjoy knowing that I am part of a system that provides choice to families that may feel as though the system does not work for them. I am proud to work side by side with traditional public schools to continuously push our services so that all students, no matter their socio-economic status, can obtain a quality education.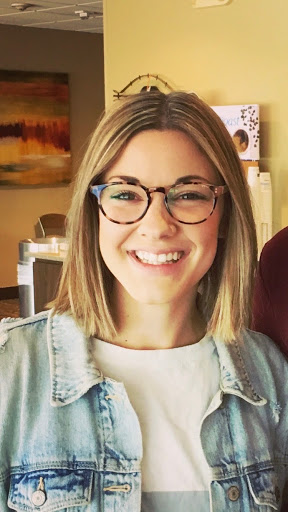 Katherine Aten- Gathering Place (San Antonio)
There is a sticky web of red tape that often keeps district schools in gridlock and makes them ineffective, despite a desire to do better by our kids. There simply isn't the time and there simply aren't the resources to do the work well. Kids who are taught to navigate the system from a young age find success, and those who need other methods to express their inner brilliance are left treading water or forgotten altogether. Of course, these are generalizations, but talk to anyone about their experience in the system and you will find spaces of brokenness, often staying with individuals well into their adult lives. Public charter schools have the opportunity to create a more equitable and more impactful educational landscape for ALL children. Sticking with the original vision of charters, these small hubs of innovation are worth fighting for, as our children deserve to be seen, heard, and served in ways that honor their humanity and gifts.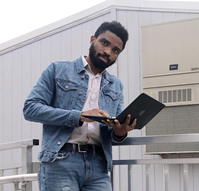 Samuel Okeye - Teacher, Wayside Schools (Austin)
I had a goal after graduating from LSU, to make a difference and impact many kids. I wanted to give back to the community what I have learned, help our next generation, and shine a light on the mind of kids who otherwise would not be exposed to engineering concepts. There are kids that need my expertise right now. Kids in charter schools like Wayside are one of a kind in terms of diversity and economic status. I chose to work at Wayside because I fell in love with the saying, " ALL MEANS ALL". I saw Wayside as a place where scholars are given the opportunity to be all that they can. I believe Wayside gives each scholar a voice and encourages teacher-to-scholar relationships. The admin are very understanding and do not hide their passion to see teachers succeed. For any teacher who would like to touch the lives of kids who are special and in need of academic help, a public charter school like Wayside is the way to go. With the kind of teaching environment such as small classroom size, professional developments, teacher-to-scholar style of teaching, I am confident that scholars will graduate and be successful.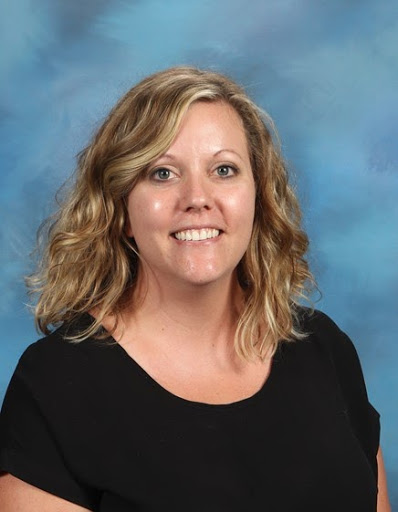 Liane Kerman - Teacher, Wayside Schools (Austin)
I chose a public charter school for the students. Compared to local ISD public schools, the campus is much smaller and personalized. In my classes, I get to know my students better and build meaningful relationships that help carry them toward graduation. Many of my students have unique challenges when it comes to their education, and it's rewarding to help those who need it most. Charter schools offer all students a choice in their own education, and it's important for students and families to have options when it comes to education. Many of my students would not have been successful in a larger school environment, and I'm glad that public charters exist for them to find which option is best for them. From the teacher perspective, it has been a unique experience to go from a high school of 3,000 to one with just under 300 students. I have had the opportunity to adjust my own teaching to best suit my students, and I welcome the chance to learn new skills and practice my trade.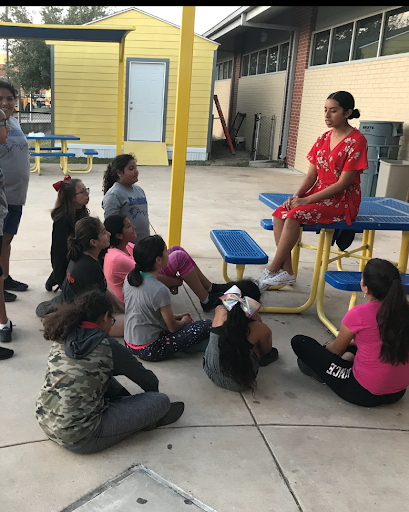 Amy Castellanos - Teacher, IDEA Public Schools (Edinburg)
I choose to work at a Public Charter school because I love creating opportunities for all scholars, their families, and their community. The impact we make today will impact them forever.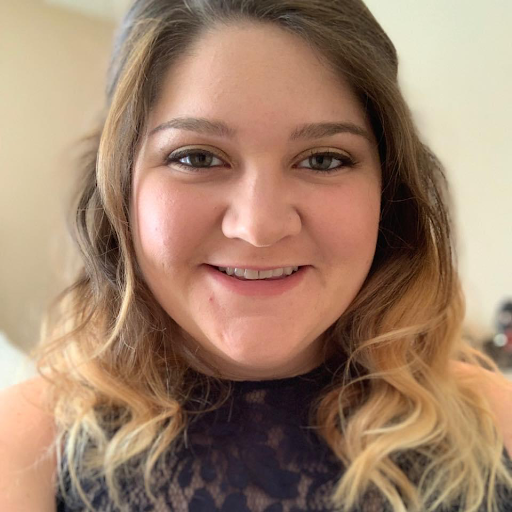 Brandi Braley - Teacher, Legacy Preparatory Charter Academy (DFW)
As a young child, I was lucky enough to attend a charter school. I had some of the best teachers during this time and had the opportunity to explore different methods of learning. We later relocated to Texas. There were not any charter schools located within a reasonable distance to my home, so I attended an ISD. Unfortunately, I did not have a good experience. After college, I started my first teaching position at an ISD, where test scores were the main goal. After two years, I had the opportunity to take my teaching skills to the charter world. The biggest difference I have been able to make as a teacher is having the ability to work on true skills the students will need in order to be successful inside and outside of the classroom. We still meet the same standards that ISD schools are required to meet. But we do it in a different way, through projects and student based inquiries that allow them to refine their skills and find what works best for them. I look forward to the stories my students will tell in the future about the skills they learned and how they are responsible for their own success because their teachers allowed them to explore different methods of learning within the classroom.
Mary Luehring - Teacher, School of Science and Technology (San Antonio)
I choose to teach at a Charter School because I see the power of what we do. The students have choice and the teachers have freedom to reach their students. Charters create unique communities for all students and as someone who has wanted to be a teacher since the 3rd grade, this is inspiring to me. I want to reach every student, not most of them - and charters are the way to do it.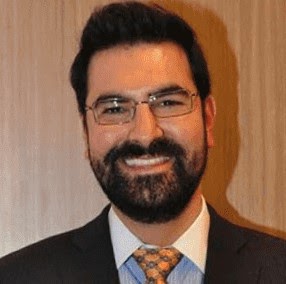 Omar Yanar - Founder, El Paso Leadership Academy
I founded EPLA for several reasons, some of which are deeply personal. Some of it is due to Mrs. Ortega, my 6th grade homeroom teacher, who both looked like me and served as a role model for me and other Latino kids in my class who had been turned away by previous teachers. A lot of it was my mom, who sat me down after an episode with a demeaning teacher to tell me that people were going to underestimate me because of what I looked like and that I was going to have to work three times harder to overcome it. I opened EPLA so that students could have access to teachers and adults who uplift and believe in their ability to succeed. I opened EPLA to provide an option for the low-income Latino(a) population of El Paso because their schools were failing them. I opened up EPLA to directly fight against overt and institutionalized racism that has existed in our school system since before and after Brown v. Board of Education.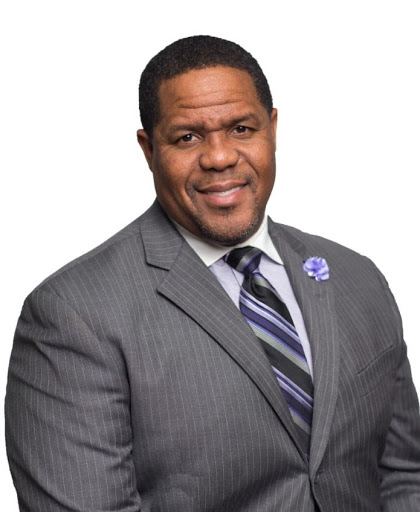 Christopher Mayes - Superintendent, Beatrice Mayes Institute (Houston)
I've experienced first-hand the power of dedicated teachers and a school that puts kids first both as a student and now as a school leader. Growing up in Houston, my parents saw a need for a different type of school that emphasizes excellence, creativity, and student well-being. With this in mind, they created the Beatrice Mayes Institute (BMI) and 53 years later, we are proud to be the oldest school serving primarily African American students in Houston. As a child, I attended BMI and it was an incredibly formative experience. I used the skills and work ethic cultivated during this time to become a mathematical engineer for the International Space Station. Following this, I returned to BMI and am now a Superintendent to give back to my community and carry on my parents' legacy. I hope to provide the opportunities I was afforded and more to each one of my students, and by nearly all measures, we are doing just that. We've built a robust STEAM (Science, Technology, Engineering, Arts, and Math) program geared towards preparing young people for a 21st century world. We help students apply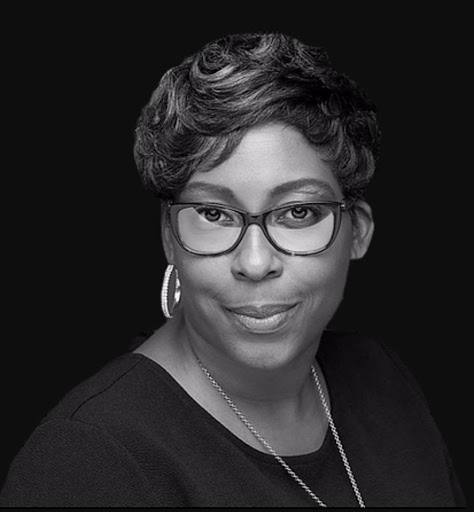 Ericka Johnson-Allen - Executive Vice President and Superintendent of THRIVE (ResponsiveEd)
When I decided over 20 years ago that I wanted to devote my professional career to education, my highest priority was ensuring that every student, regardless of their race, financial background, or ability, could do their best and achieve their fullest potential. I spent over a decade in the Dallas ISD system as a teacher, before becoming the principal at Clay Classical Academy. While at Clay, a public charter school that strives to cultivate strong character and a lifelong love of learning in students, I realized the amazing ways in which charter schools are transforming student lives. With the greater levels of autonomy and flexibility necessary to effectively serve the individual needs of students, public charter schools are equipping students with what matters most: the tools to learn and grow both in and out of the classroom. At THRIVE, a Classical Academies' school improvement initiative that offers support to help schools provide impactful an education that meet the needs of all students, providing these tools is our highest priority. Individual stories tell another part. At all our THRIVE campuses, our kids feel safe and recognized in the classroom. Moreover, our diverse student body are able to see staff members who look like them. This makes all the difference, because we know from research that when students have a teachers who look like them, they are more likely to succeed. When we put our students first and ensure we are accountable to every stage of their education, we prepare them for success in the classroom, college, and in their future professional lives.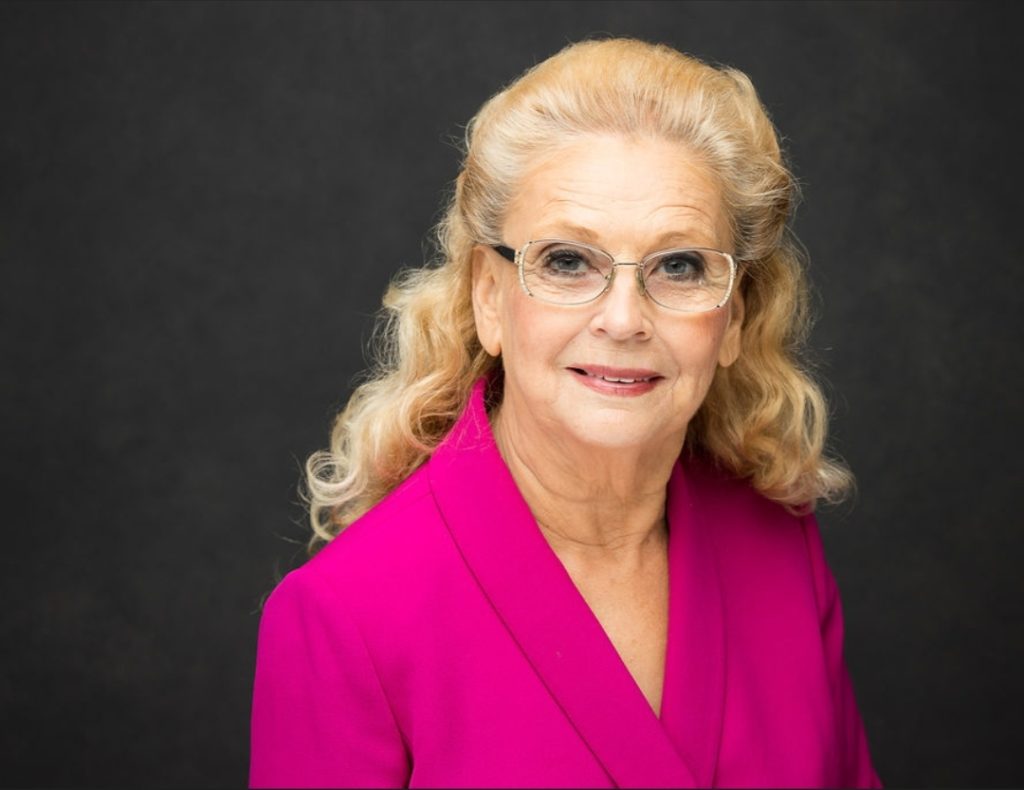 The Belknaps began the schools as a means to improve the lives of the children in Southeast Dallas. A+ Charter Schools, Inc. currently operates four open-enrollment, public charter schools on 6 campuses. A+ Charter Schools campuses implement data driven best practices to ensure that all students are successful. Students eager to try a different learning environment may find a charter school a good fit.