Guest Blog: TCSA Charter Start "Critical to Approval"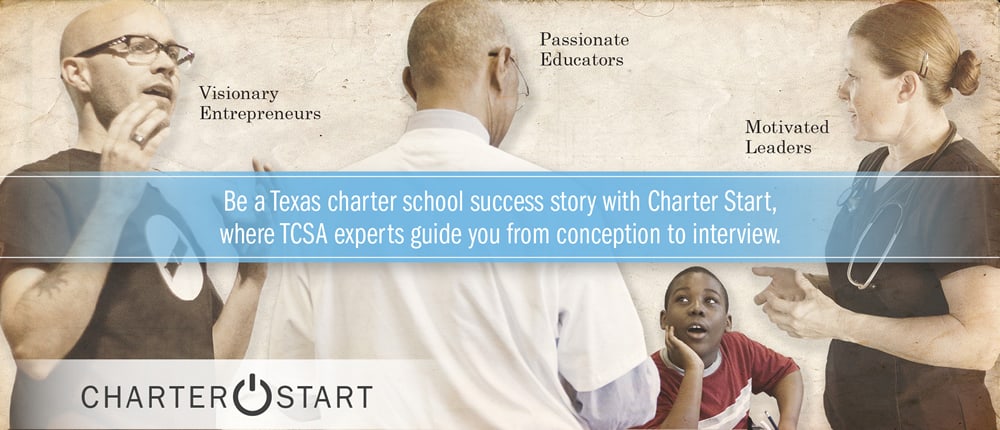 By: Philip Muzzy, Co-Founder Ki Charter Academy
Understanding the competitive nature of the Texas charter application process, we felt that it was imperative from day one to seek the Texas Charter Schools Association team for guidance. We were applying for the 501(c)3 when we first contacted the TCSA Quality Services division.
Initially, they gave us specific advice on how to fill out the non-profit paperwork properly, and then introduced us to the TCSA Charter Start development services team.
Over the next few months, we learned:
How to assemble the best possible board of directors;
The authorizer grading process;
Background on the political climate of charter education;
Step-by-step instruction on the charter application process;
How to build a strategic plan with a timeline template;
And tools for the SBOE interview process experience through two mock interviews.
To be honest, our true charter narrative and identity was not fully realized until we were given constructive and honest feedback from the mock board and TCSA team.
Through formal interviews and informal conversations, TCSA helped us realize that parts of our application simply needed improvement for us to be the best charter that we could be. The feedback gave us an opportunity to reevaluate and dig into more research in order to better serve our students in innovative ways. I can say with great confidence that the TCSA training services division was critical to the success of our Generation 19 charter approval.
TCSA's expert team provides one-on-one support through every stage of the charter school development process from conception to the interview. TCSA's Charter Development Services also include a Charter Start Membership with TCSA, giving you access to advocacy, legal, marketing and training services and networking with established school leaders for a comprehensive foundation for your public charter school. If you want to join the next generation of successful charter awardees, contact TCSA Director of Quality Services Laura Kelly or call 512-584-8272.
Ki Charter Academy received its charter from the state of Texas in 2014 and is operated under the nonprofit, Ki Education Foundation, which was formed solely for the public charter school. Ki's purpose is to assist local schools in educating the unique population of students in residential treatment centers. The mission of Ki, which is located in San Marcos, Texas, is to reduce recidivism by helping children and adolescents find joy in learning and reach their highest potential. A public charter school is a tuition-free public school that has the flexibility to adapt to the educational needs of individual students, while being held to strict state accountability standards.