The Inaugural Teacher Advocate Leaders for 2018-2019 Announced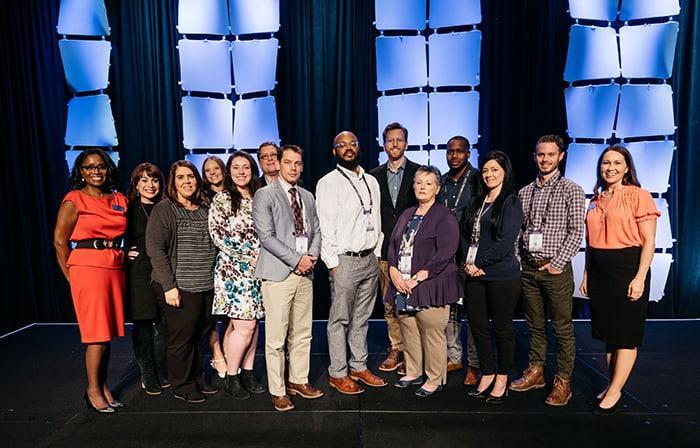 Twelve teachers (six men and six women) have been selected from over 50 applicants for the 2018-2019 class of the Teacher Advocacy Leadership Institute (TALI).  TALI gives teachers the opportunity to connect with policy and advocacy experts, strengthen their leadership skills, and learn how to effectively communicate with policymakers on issues that impact their classrooms. Participants also serve as leaders at their schools and will learn how to encourage their fellow teachers to become more politically engaged. To be considered for the program, applicants were required to complete and submit three advocacy related essay questions and provide a letter of support from their current school leader.
The teachers in the program live and work in Amarillo, Austin, Houston, Mission, San Antonio, San Juan, and Tyler:
Donnie Beeson, KIPP Brave High School        
Cristina Correa, IDEA College Preparatory     
Travis Helm, Austin Achieve Public Schools
Tristan Jones, KIPP High School                                                  
Jeremy Lippart, Harmony Science Academy
Brooke Lucero, Great Hearts Northern Oaks                               
Kelle' Martin, KIPP Sunnyside High School                               
Shelley Pridgen, IDEA College Prep – North                                 
Heather Richmond, UT-Tyler University Academy-Palestine
Cameron Starc, Founders Classical Academy, Responsive Education Solutions             
Darla Sutton, Premier High School, Responsive Education Solutions                               
Amanda Walsh, KIPP Comunidad
Fellows attend two in-person training sessions, participate in monthly webinars, and engage in two advocacy-related activities. Fellows also receive a cash award of $1,000. TALI is a collaborative partnership between the Texas Charter School Association and Teach Plus Texas. Congratulation TALs!
To learn more about how to engage your teachers, staff and parents, contact Shreé Medlock at 972-896-9324 or smedlock@txcharterschools.org.